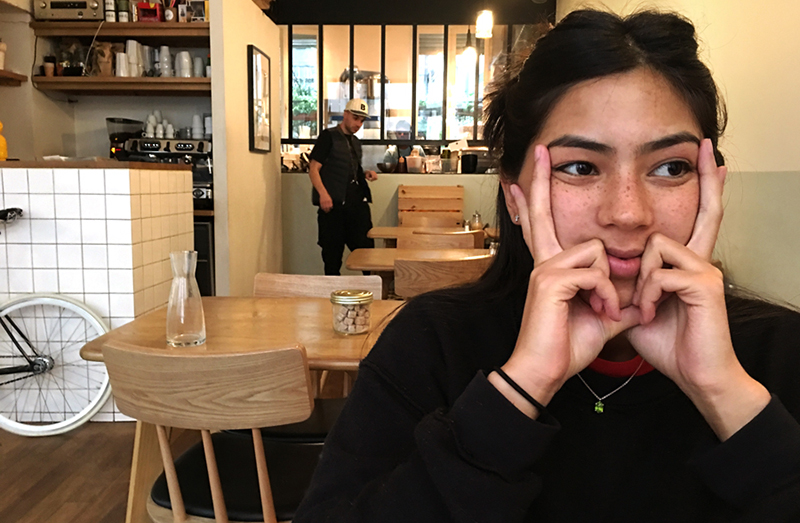 When foods literally warm your heart.
We arrived in Paris last week 20 minutes earlier than expected, which is always nice, especially as the train we got was definitely one of the first Eurostars ever manufactured and smelled like it too. But of course we couldn't check into the Airbnb for another 3 hours. And it also started snowing as we were trekking towards Republique, so we found a cafe with those indoor/outdoor sections with heating lamps and ashtrays. The dream.
Paris itself is a literal monument (words stolen from a former roommate) – everything's old and pretty and I was obsessing with how the windows were the same size at the top floors as they were on the bottom floors (ridiculous! Everything in London shrinks as you go up) and, to top it off, there were a group of teenagers on the table next to us with their friends coming and going – kiss kiss – throaty voices – cigarettes everywhere – playing CARDS. In a cafe. Coffee in one hand, cigarette in the mouth. Like we were really back in the olden times. A monument I tell you.
Anyway, I was obsessing over that and making sly (re: Not so sly) glances over at the Most French table in the world while we forced ourselves to spend at least an hour on our creaky chairs, and making conversation as a young couple does, until it had been an hour and a half! Woohoo! Time to go get lunch. We went to Paperboy, a clean and cozy cafe/lunch spot, which is somehow open from 12-6pm 5 days a week. How are they still open??? I tell you how. This amazing salmon tataki sandwich with cheese (mmmm) and a free carrot coleslaw and the sandwich was at the perfect temperature (which I did not know was a thing until this), like the bread had just been toasted so that was warming up the cheese but the salmon held its own on coolness….ooooh boy. When I'm back I think this will be my first stop again.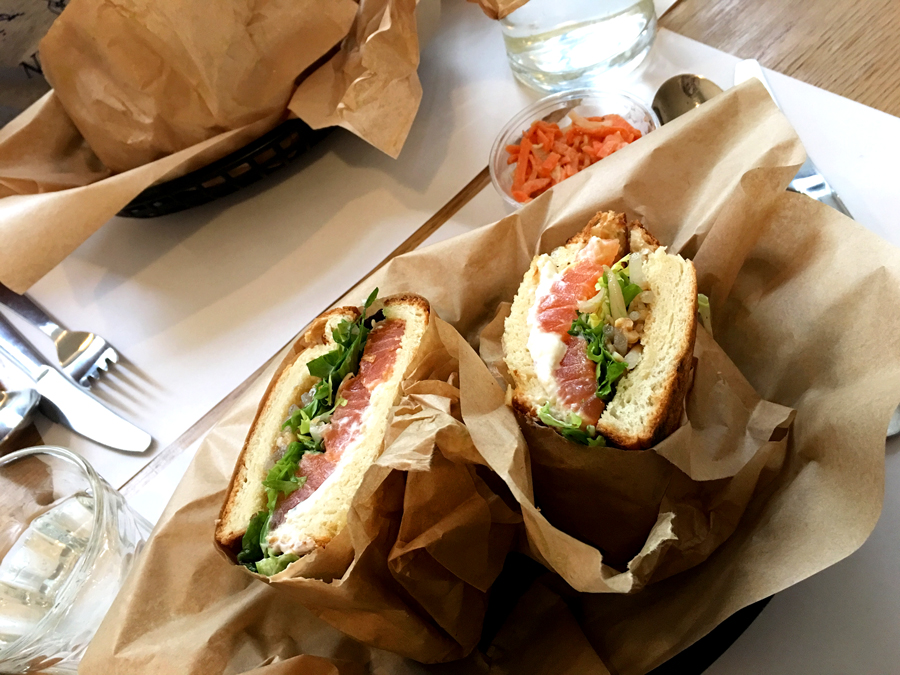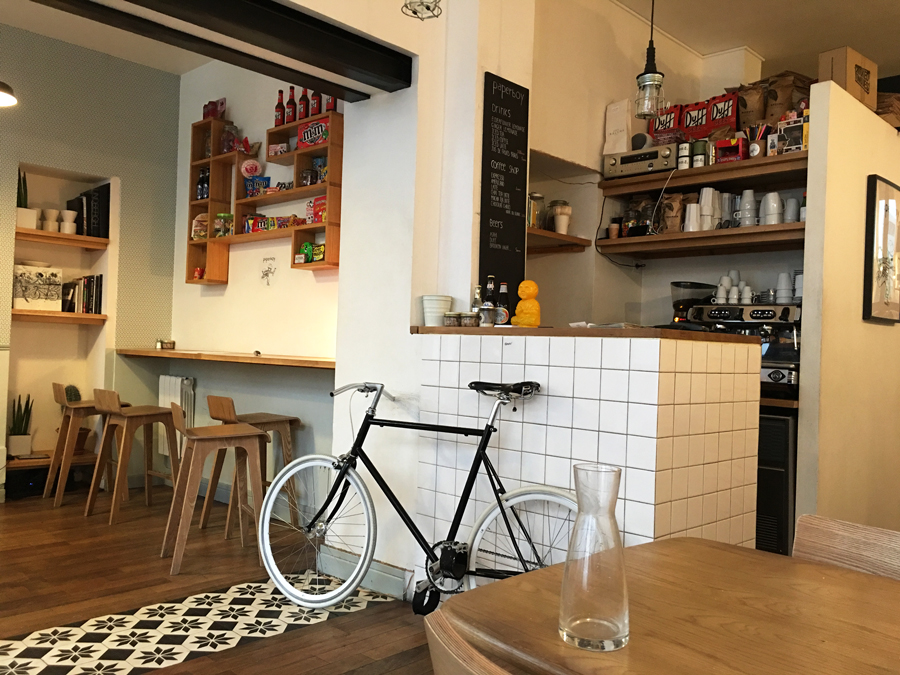 I had to giggle at this photo of the cafe. The bike owner had gone to the restroom, so the bike looks like a prop in the world's most put-together, cool-y design cafe I ever seent.
Check out Paperboy here :~)