Nothing says fun like walking around in an Elmer inspired JW Anderson sweater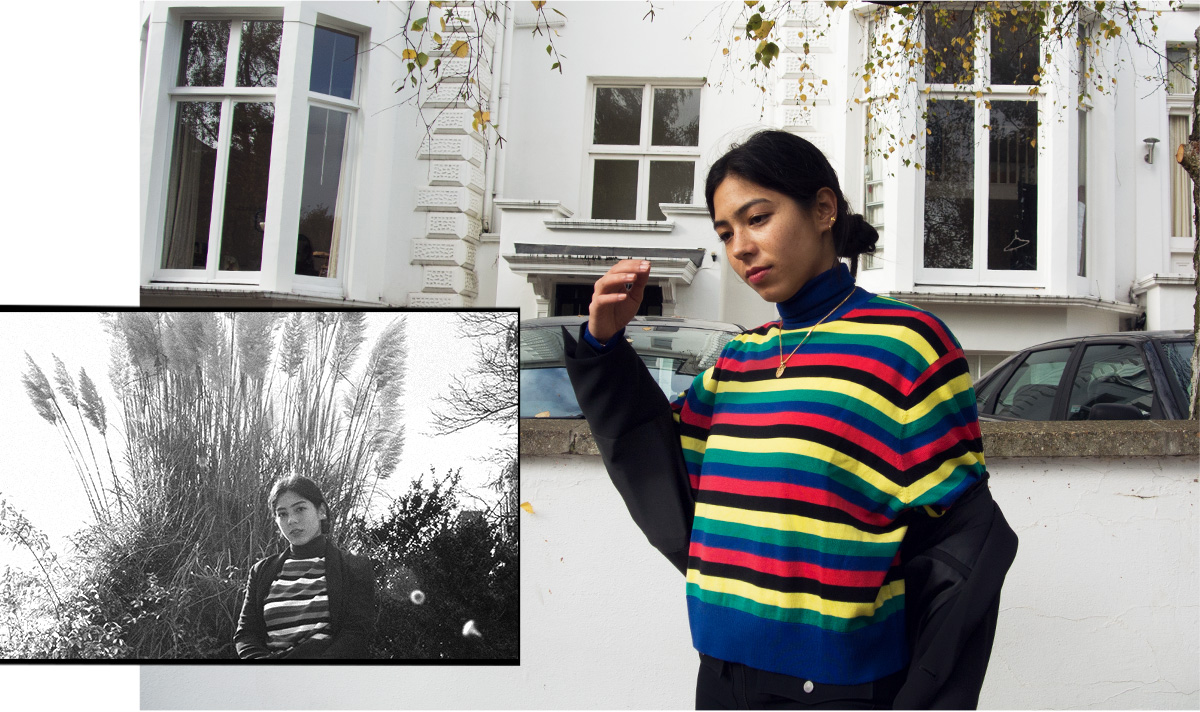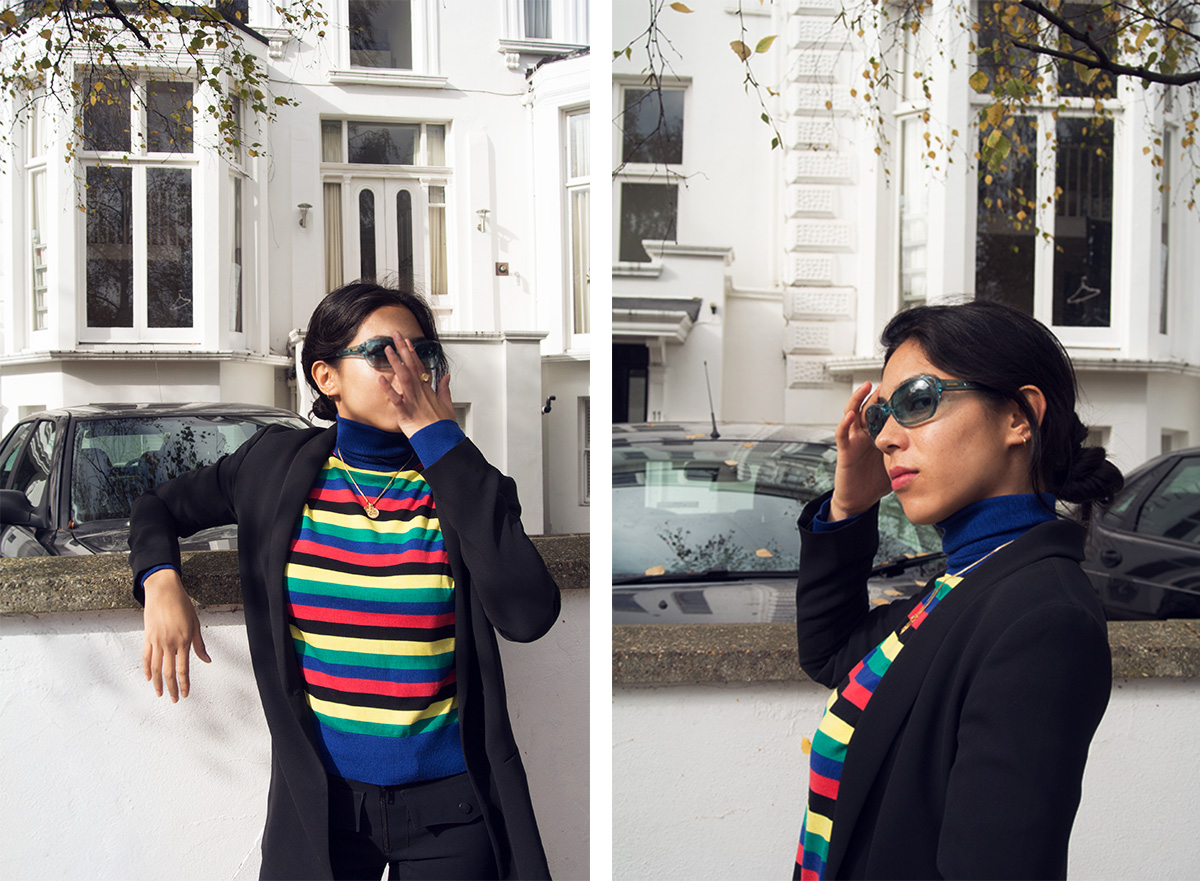 I'm not sure if it's just me being totally out of the loop, but was this Uniqlo x JW Anderson collab seriously under-hyped? I was aware of it, but didn't really think twice of it until I saw a few people at my job wearing this sweater and realised I'd been harbouring a need for a brightly striped turtleneck! Disclaimer though: I wore this for all of one hour before deciding I'd have to return it for fear of wearing it the same day as someone else at work. I'm starting to think it was a bit of an overreaction.
I will say, the fit is probably better for someone with smaller boobs given that has a healthy batwing sleeve, but little details like the ties around the wrists and the perfectly snug turtleneck will make this one hard to beat. I'll keep you updated on my search.
I kind of went the complete opposite direction from last week's look and dressed this sweater up a little bit. I love wearing this baggy suit (trousers from Zara and blazer from & Other Stories) with a very unsuit-like tops, usually an old slogan tee, but I'm liking how this Uniqlo sweater is throwing the balance off a bit as it's kind of classic, kind of not. Anyway, I have to say goodbye to this piece one last time, but I kid you not, I'm trawling eBay / everywhere not on the high street for a not so classic striped replacement.