#nailart and a new ring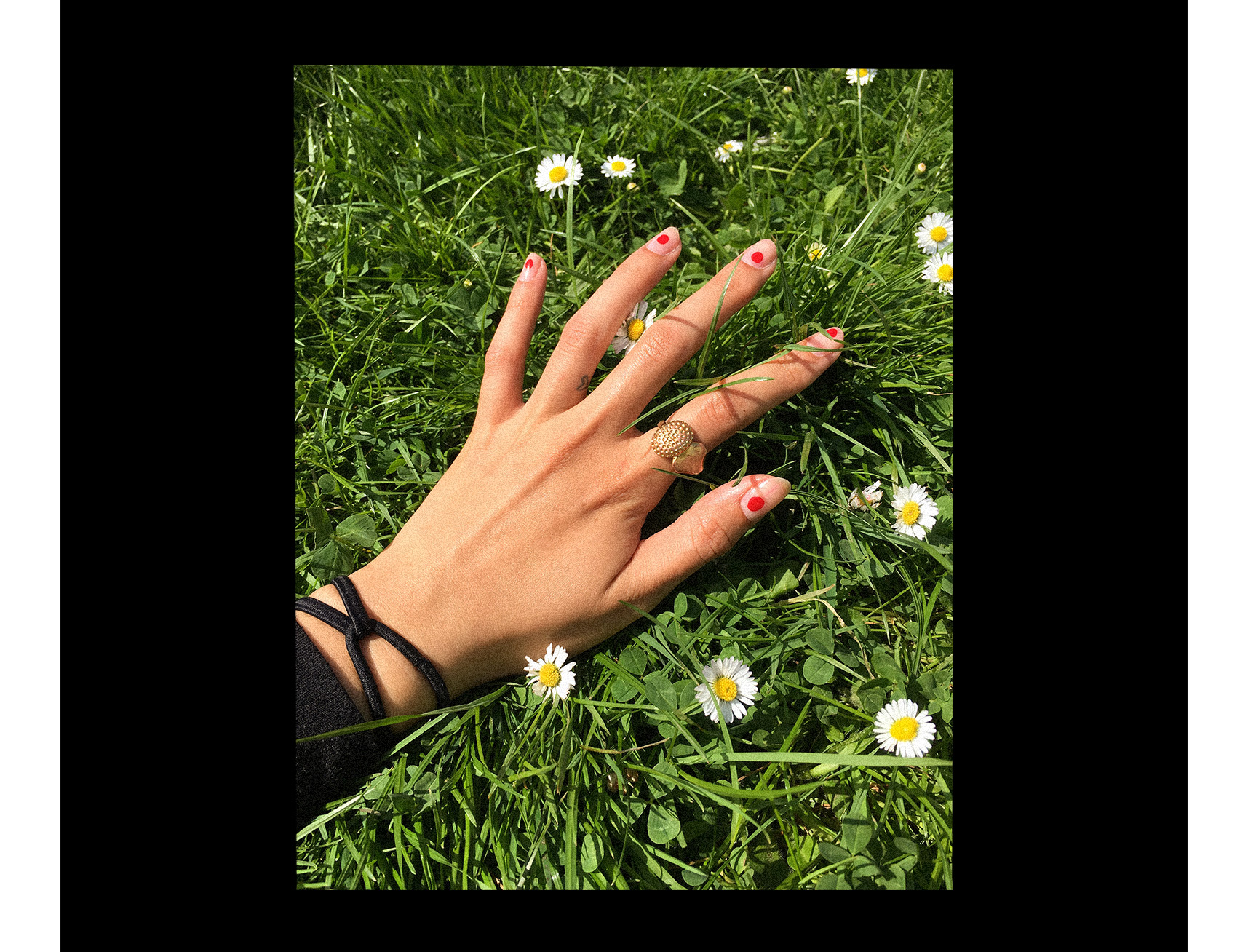 I went on a recent Instagram rampage and got sucked into a #nailart black hole, but out of it came my obsession with @nail_unistella and I made the decision to become my own nail artist, with the help of some Q-Tips and artist tape. Up close, they're a bit messy, but from afar they're passable. I'm also trying to give my nails a rest from nail polish, I want those natural strong nails y'all, so the dot technique is where I've been at for the past couple months. I feel like negative space is the way to go right now, so I've saved some down on Pinterest like the middle-aged lady I am.
Oh and featured below, my dad's signet ring redesigned and updated for my index finger. Keeping it in the fam.