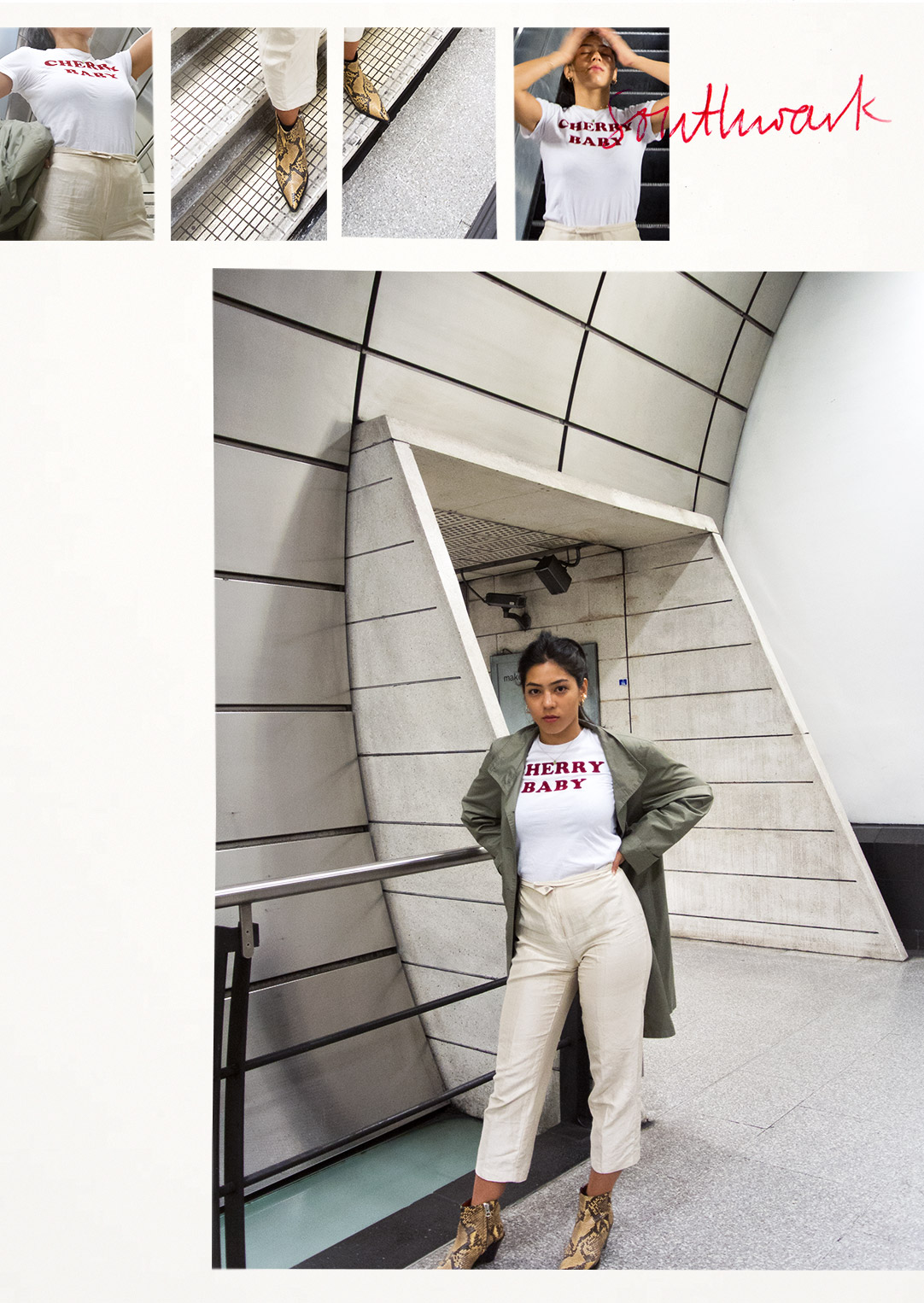 Shopping for the best slogan tee from Vanna Youngstein
Even though I'm all about clothes and fashion, I'm so bad at shopping. I think this year total I've bought less than ten items, two of them being Fruit of the Loom sweatshirts off Amazon. I think I've finally nailed down the issue honestly – working at Farfetch has completely fucked me over into falling in with designer clothes (such as these Simone Rocha trousers tbh, or even this Off-White shearling coat), so much so that I can't justify spending £50 on the high street for a piece or two that are going to fall apart after a few wears. And to top it off, I have little patience for vintage shopping that if I don't find something at one store, I'm just too "exhausted" to go to another.
But when I spot an independent designer on my Insta feed, I buy in quick. This Vanna Youngstein "Cherry Baby" tee is right up my t-shirt loving alley. The letters are velvet though, not printed on as I thought, so I'm a bit curious to see how it'll age. It's so cute though, and the shirts been loved by many, ahem Chloe Sevigny. I paired it with my Nan Nin Vintage silk trousers (that are literally falling apart, I'm scared), my Acne boots and my aunt's old jacket. Couldn't tell you the brand, but she says she bought it in Galeries Lafayette a while ago. I'm always conscious of wearing more color, not just because all black doesn't photograph really well, but just because it's fun. The easiest way to do it I've found is tonally. Go big or go home, right?