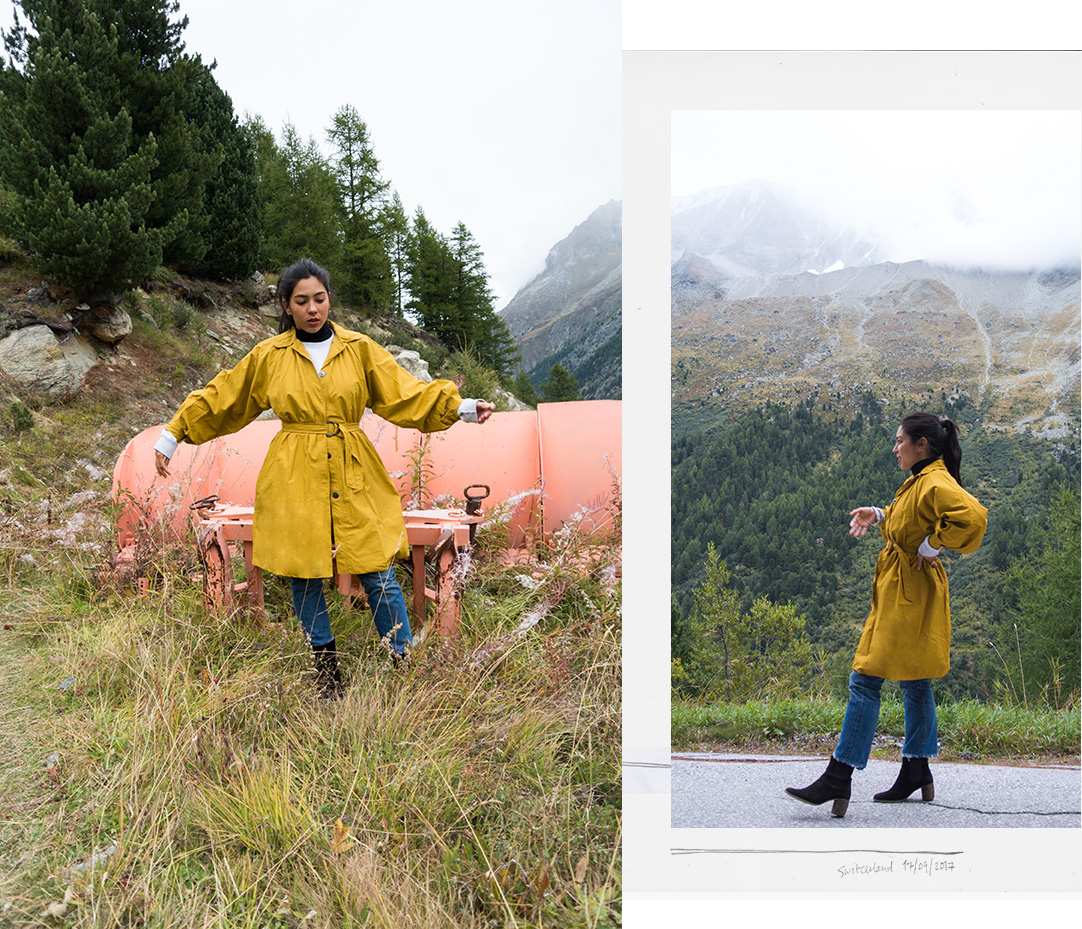 Finally some new clothes! Featuring a Zara trench in Arolla
I've said this before but I'm really slow to buy, so whenever I feature something new on the blog, it feels like a bit of a celebration! Anyway, my godmother celebrated her birthday high up in the Alps in Switzerland, my fatherland, so I knew I needed something fun to bring over. I've spent all my childhood summers in Switzerland, up until I was about 20 years old, and I usually associate Switzerland with everything but fashion. Switzerland is chock-full of sports activities – swimming, hiking, biking, rock climbing, skiing, etc. Technically speaking, unless you're in Gstaad, it's not the most fashion-forward country.
I picked up this yellow Zara trench (similar here and here), and immediately loved it for its puffy sleeves and gathered waist – anything with some good contrast catches my eye. In person, the drama of the sleeves is quite a lot, so I cinched that waist as much as I could, and kept the rest of the outfit pared back. I'm wearing some Jeffrey Campbell boots (similar here) from about 6 years ago (oops), trusty Levi's 501 Originals, a Uniqlo heattech turtleneck and a Fruit of the Loom sweater. I really just can't get enough of Fruit of the Loom sweaters; I've bought a few in the past year and they're starting to get that ratty, used to be your dad's college sweatshirt look and feel, and I just love it.
I'm super excited for this post – Andy, my brother and I went for a walk before the party and the setting was just amazing. It's funny, but it's not until recently that I realised just how incredible these mountains are. I think when you're young and you're used to something, you take it for granted, but now whenever I come back, I really can't believe their immensity. These photos have to be some of my favorite that I've posted yet, a bit Juergen Teller inspired? I have some film photos that I'm still waiting to get back, but I think I'll post those later this week ;)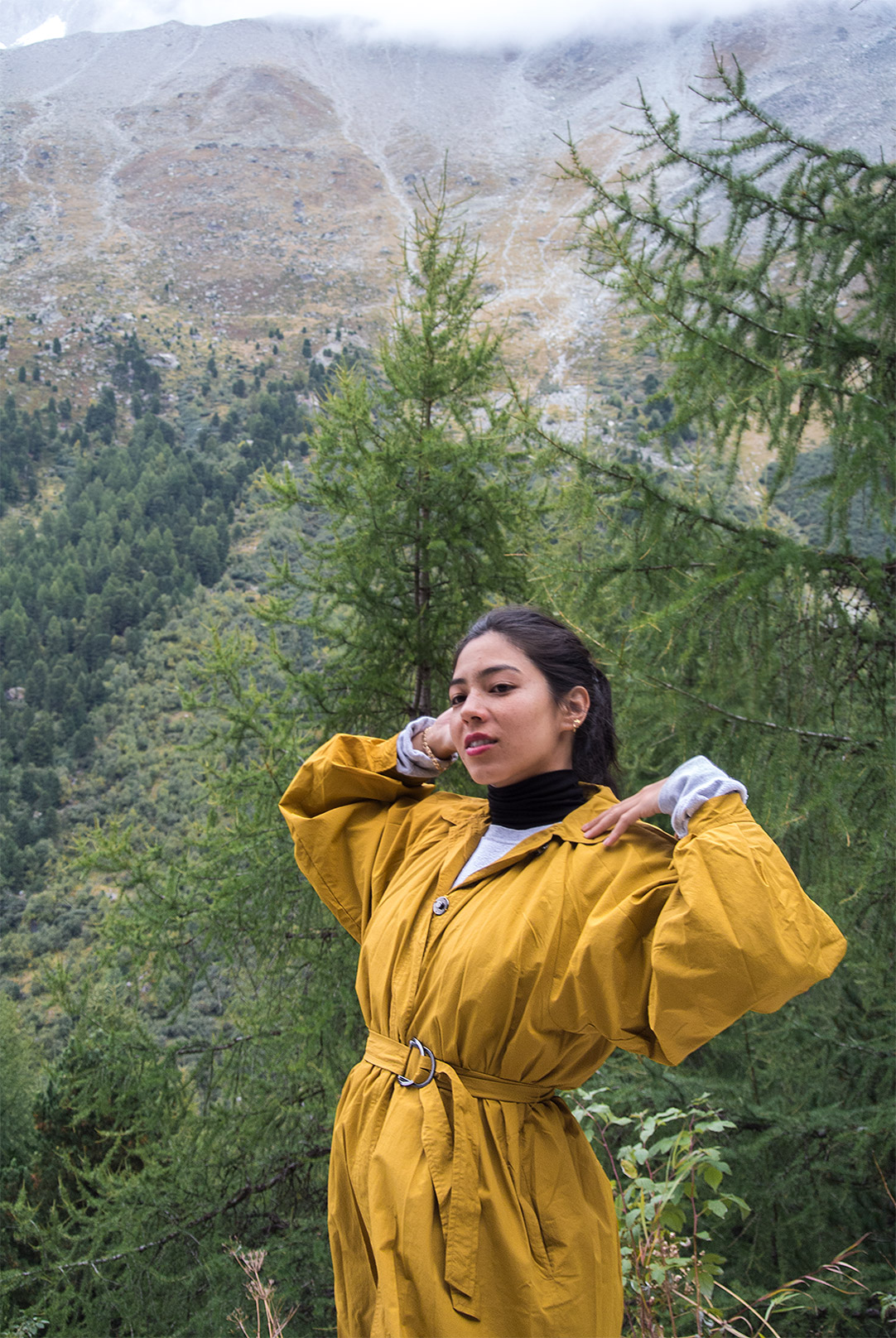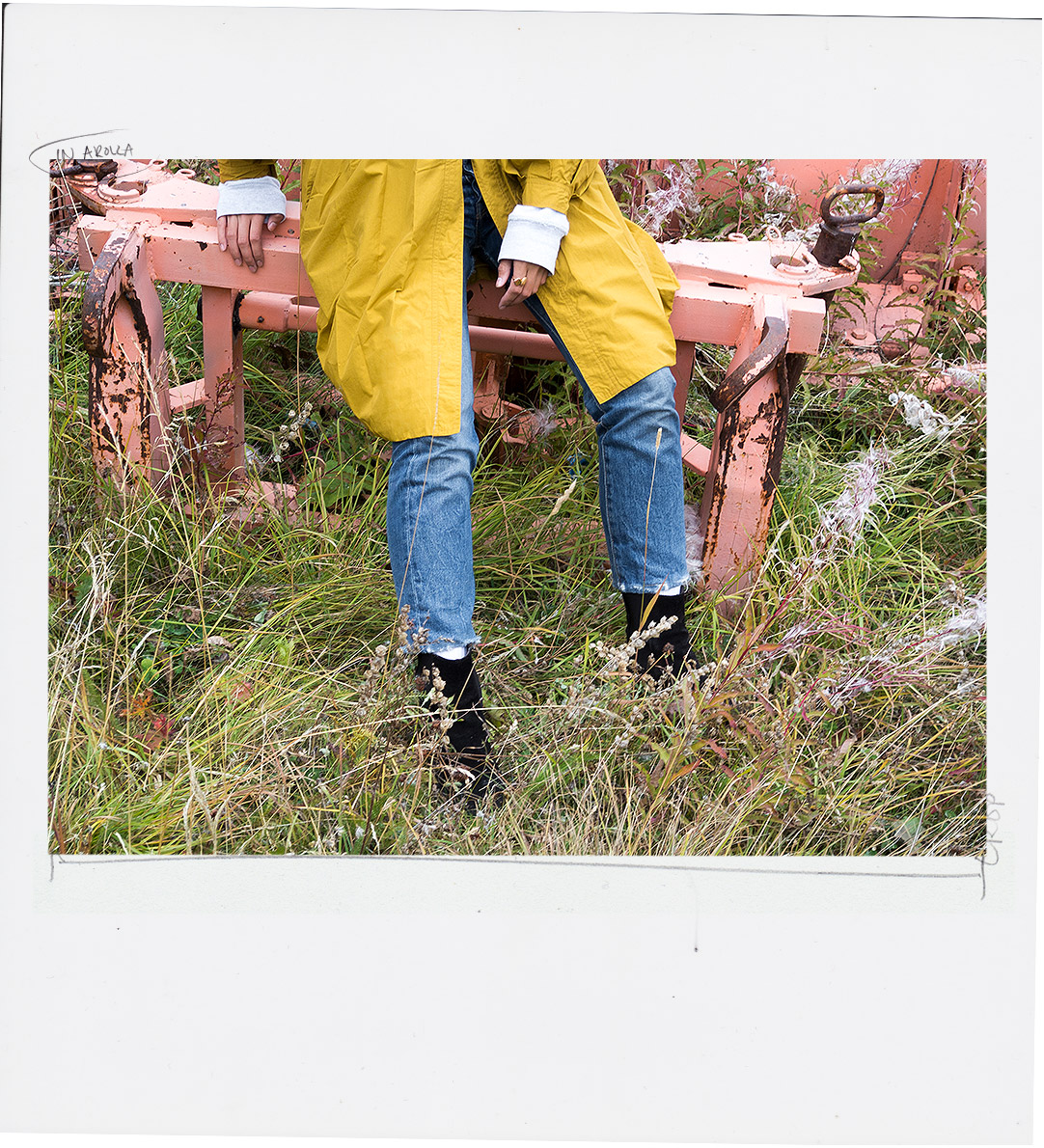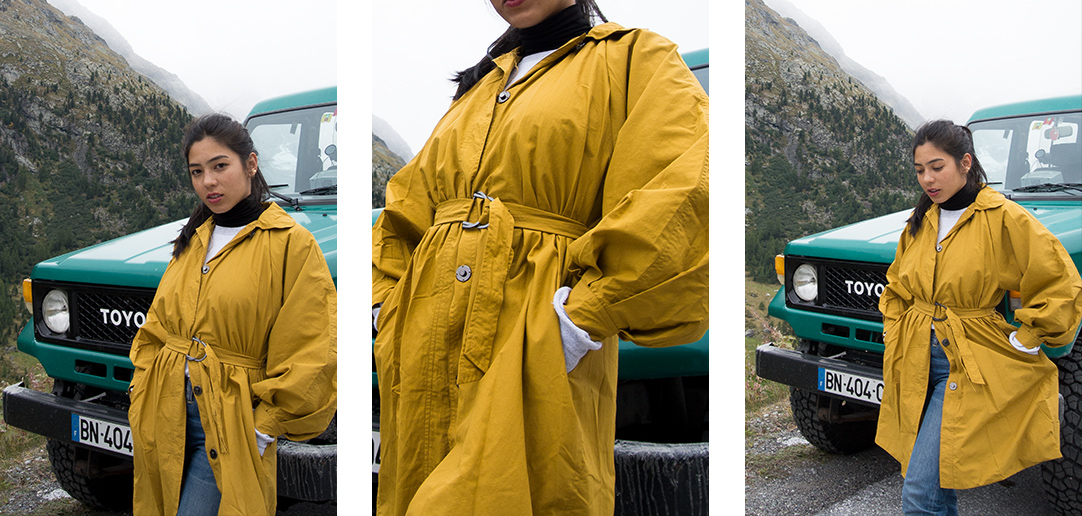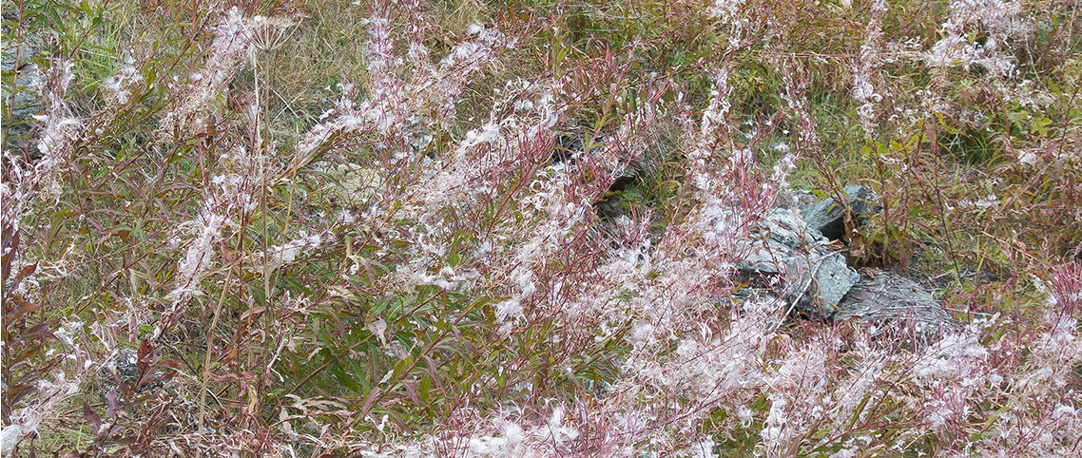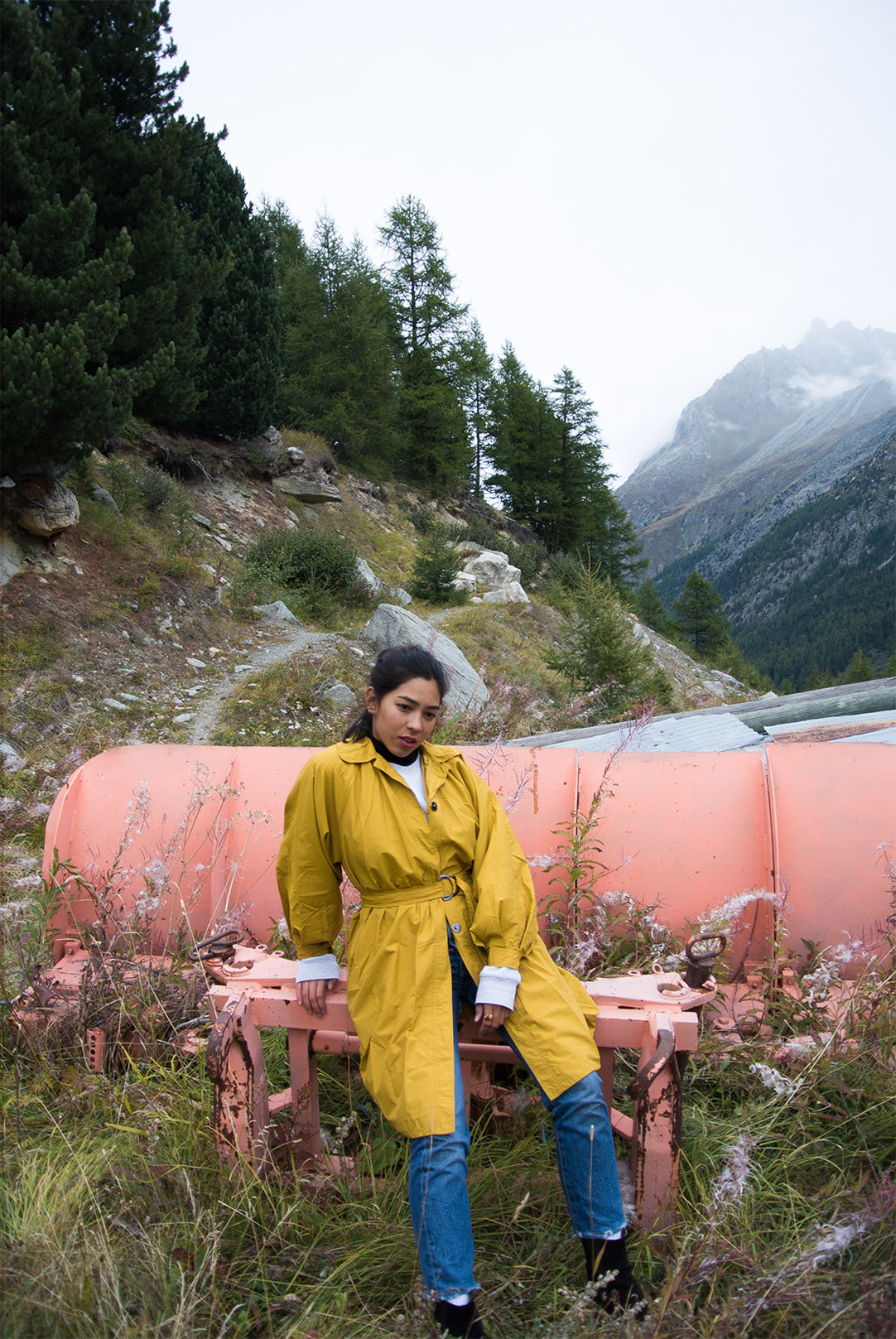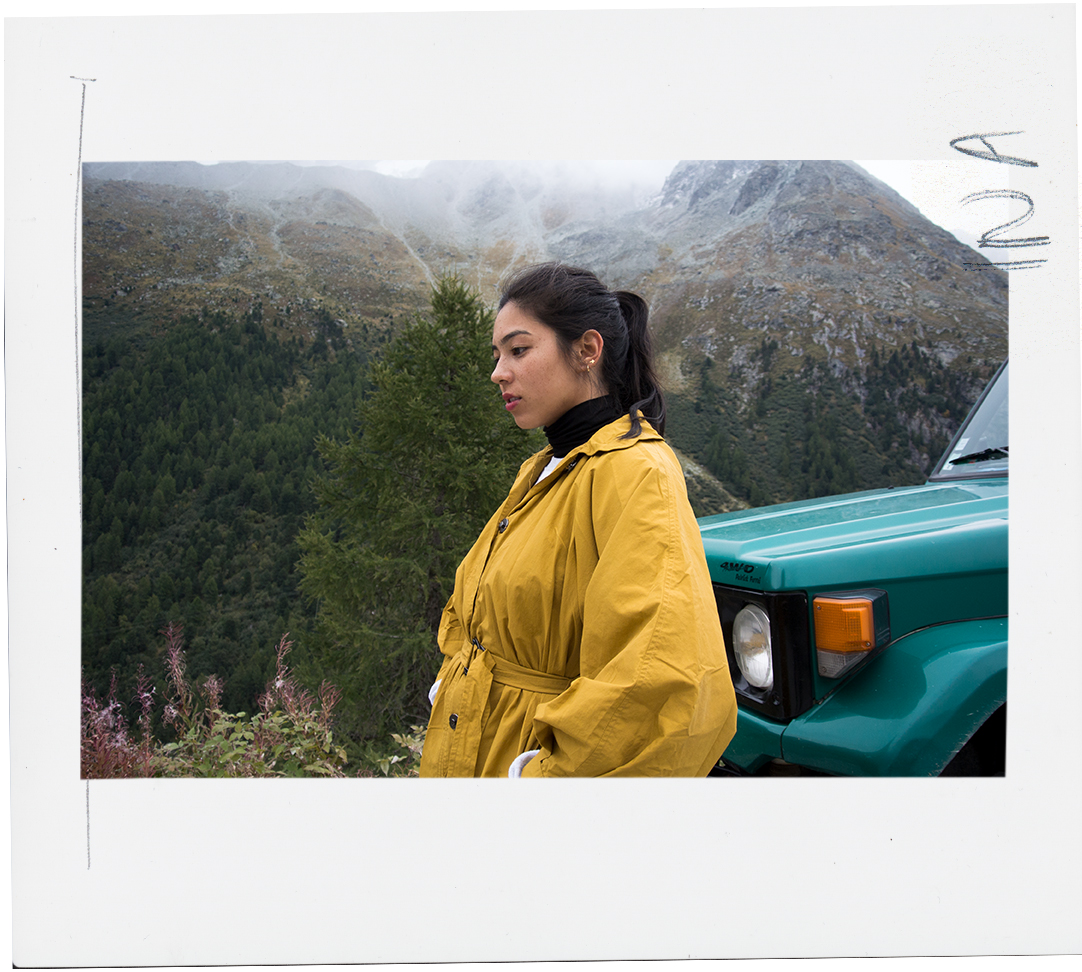 Coat | Zara (similar here and here. And here for a splurge)
Turtleneck | Uniqlo
Sweater | Fruit of the Loom
Jeans | Levi's 501 Originals I bought men's for an original leg fit & tailored the waist
Boots | Jeffrey Campbell (similar here, and nicer ones here)