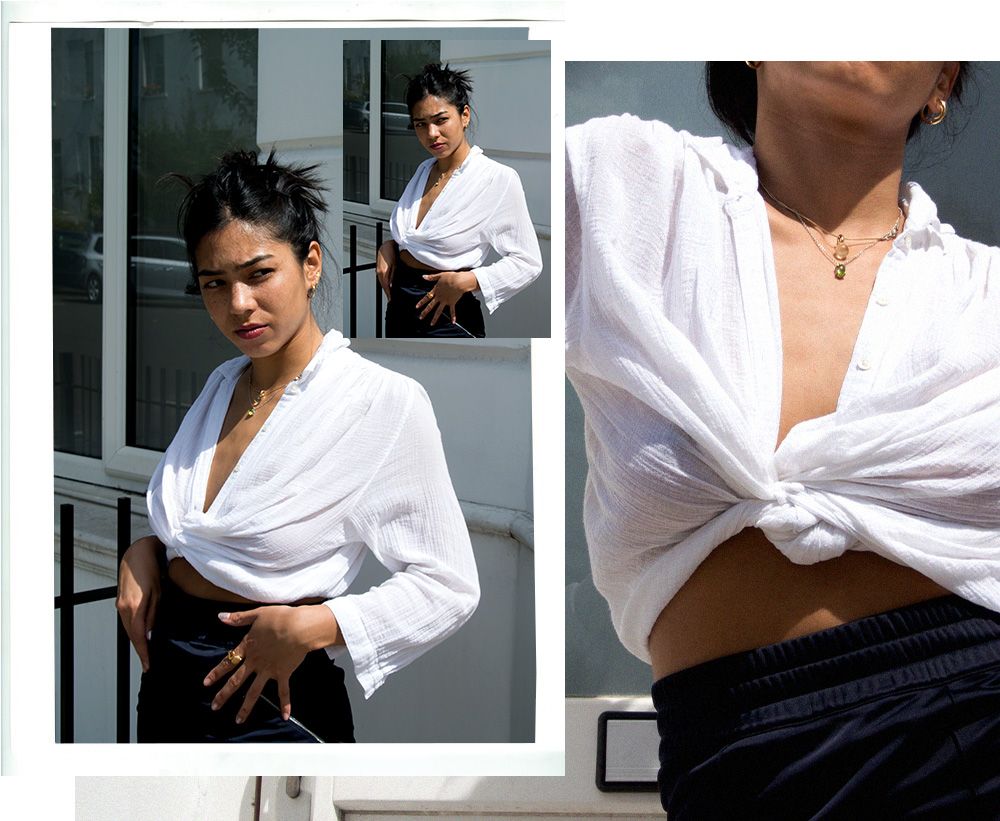 It's time for a lazy girl's DIY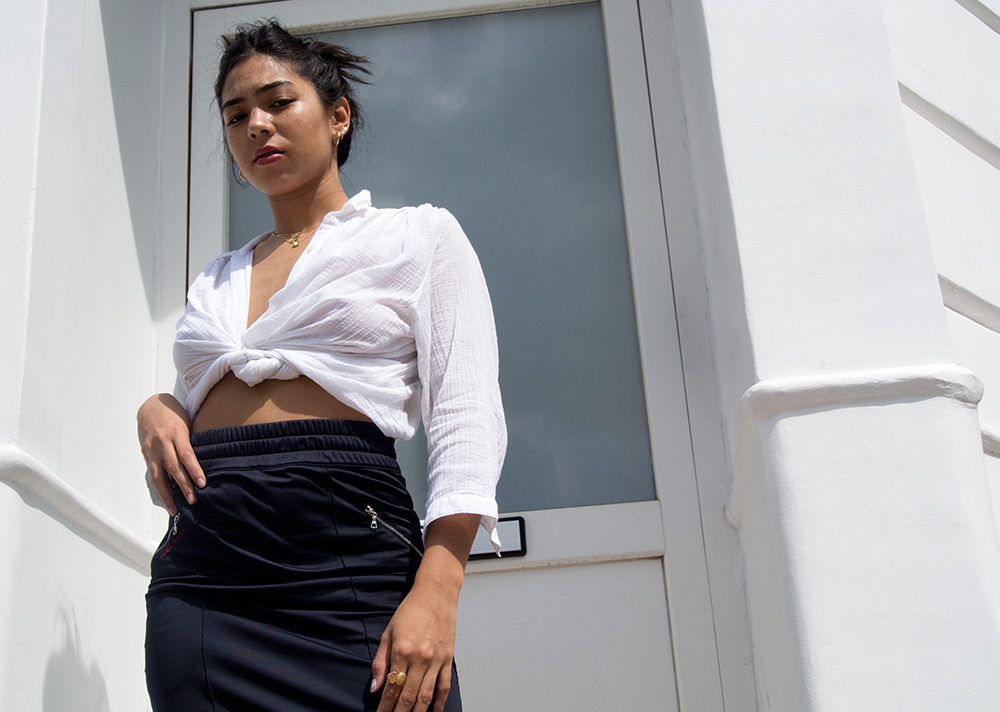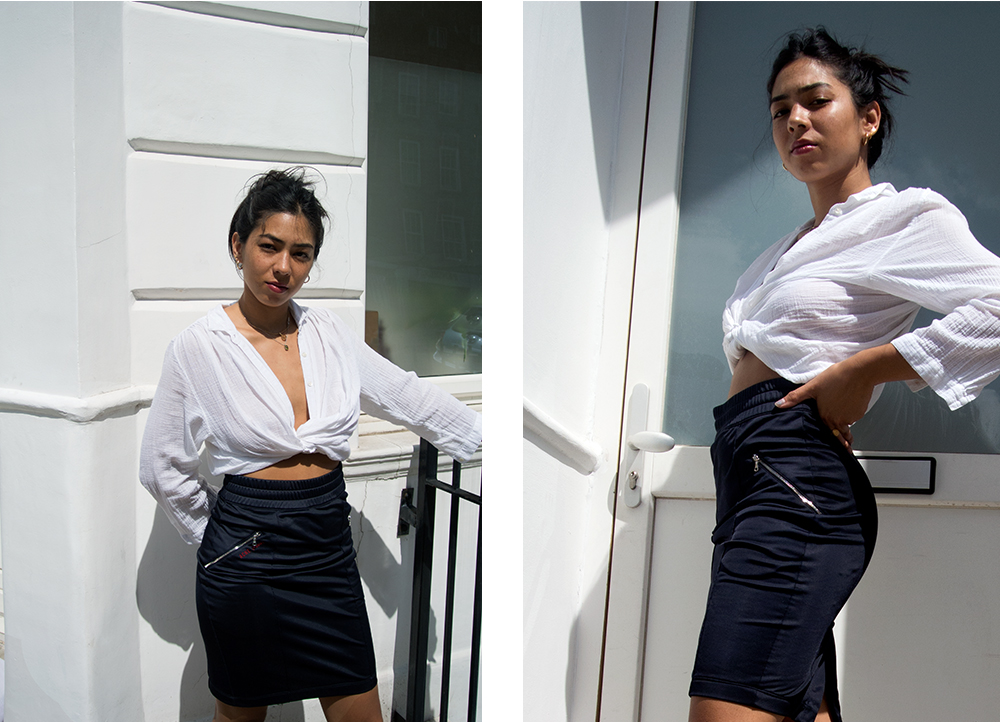 Y'all there is nothing like the sun beating down on you while wearing a slightly sheer white linen tied-up top. It really wasn't that warm, but waking up to blue skies after a rather pathetic few weeks of "summer" was really very inspiring – was it the heat or was it the desperation to make the most of it that got my eager beaver boobs out? Who knows.
My sister gave me this lil J.Crew number a few years back, and I'd wear it mostly around the house or the few times I actually made it to the beach in LA…but I've found linen, not only the most ideal fabric for summer, is actually the sturdiest DIY knotted top? Like if you need a fabric that does not budge, most unlike a simple plain cotton shirt that droops, hangs and loosens with every step, get yourself some linen tops stat.
Paired with a sporty Acne pencil skirt – the combo definitely marries the dreamy beachwear vibe with dirty old London and the need for practicality. Honestly though, I do have trouble styling this skirt. I love the sporty material and piping, but, I'm usually a sneakers sort of girl and sometimes it's all a bit too much sport, you know? I think I've cracked it though – if you're usually pretty sport, go sexy on top, sporty on bottom and you'll still feel comfy as hell.
Speaking of beachwear materials…I'm off to Greece in a few weeks for my 24th birthday. I'm dreaming of a tan, more freckles and more linen sunset dressing…I can't wait!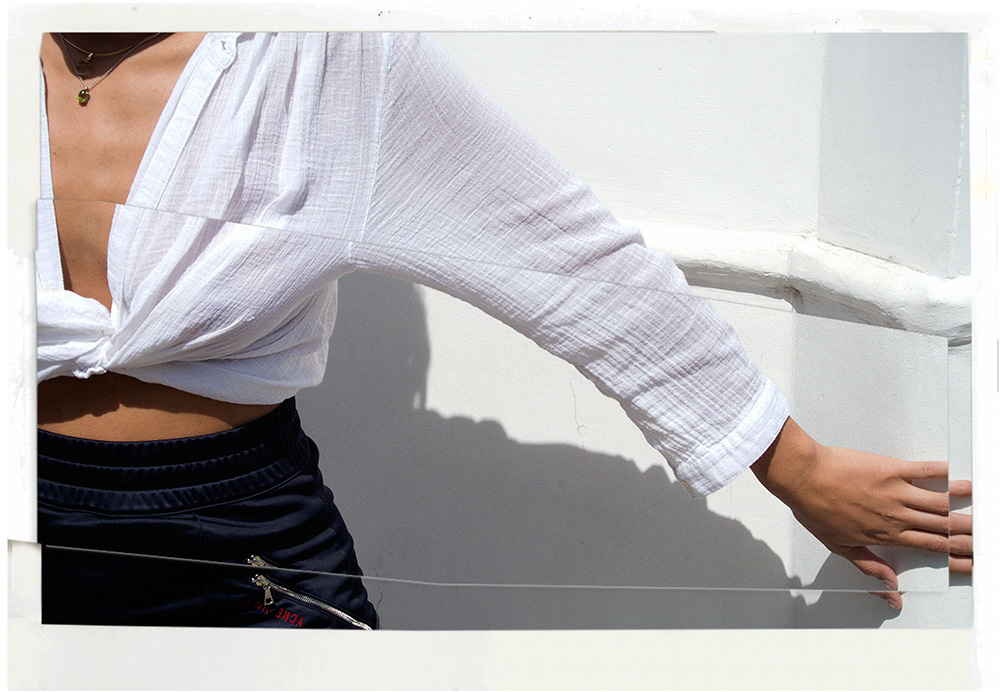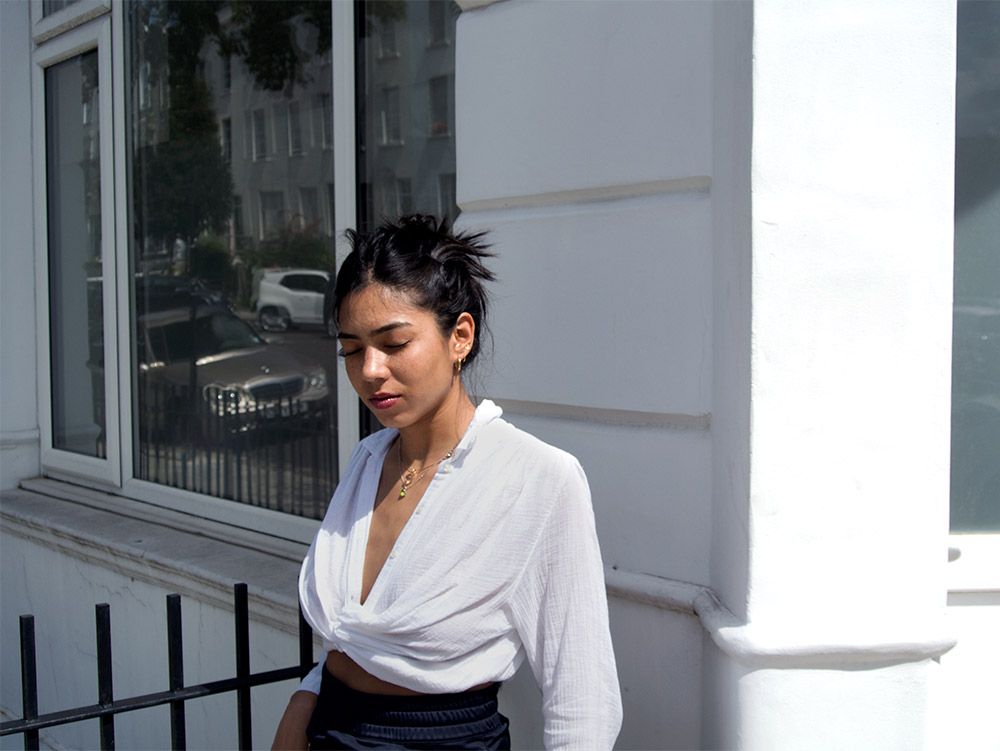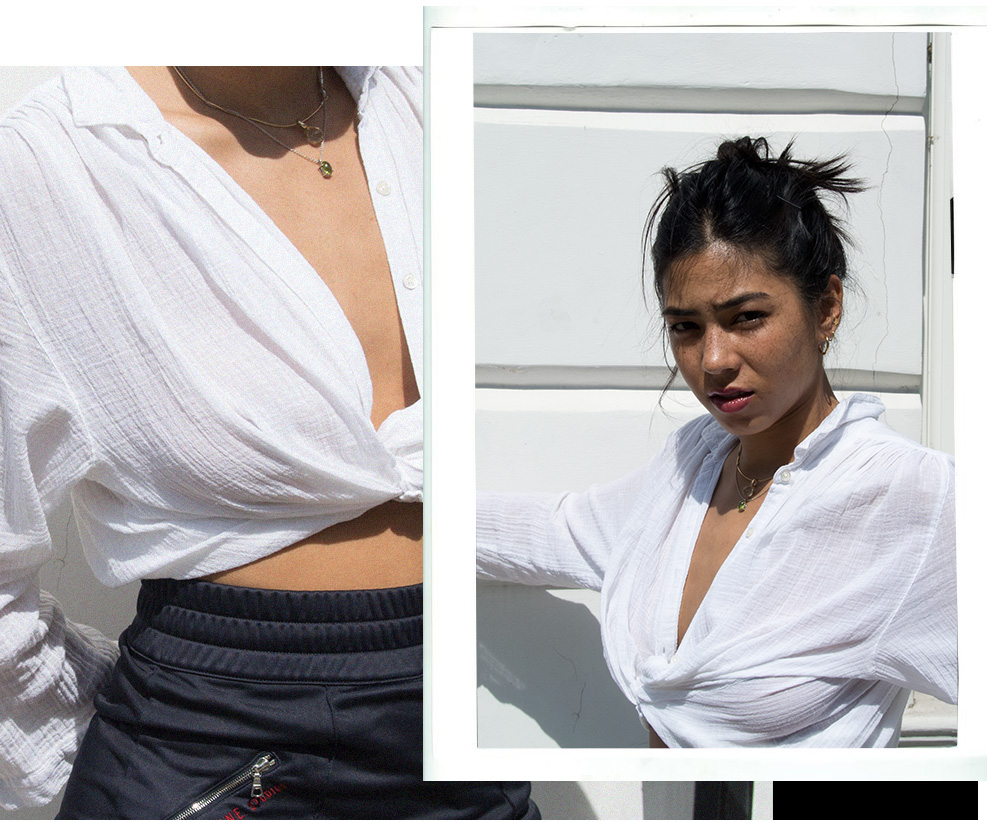 Shirt | J.Crew (similar)
Skirt | Acne Studios