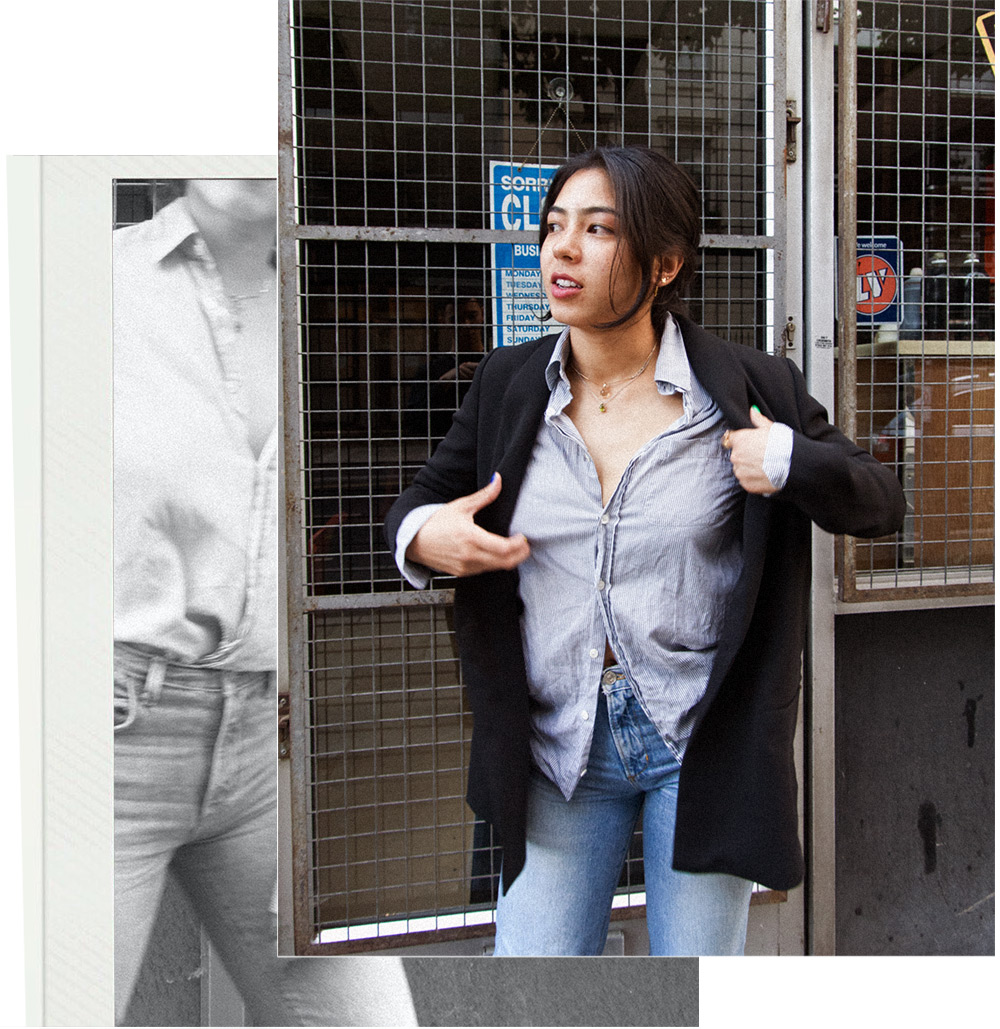 I was burgled, but the show must go on
No, literally, I was burglarized. It's a long obnoxious story, but just to set the record straight, my poor idiotic roommate has 100% admitted it was his fault. Thankfully I'm going to Hong Kong on Wednesday for a two week holiday and moving out 10 days after I get back, so bad vibes no more :)
Anyway, now that we've got that out of the way…onto the suit! A black blazer is definitely a wardrobe essential, and I love this & Other Stories one because its long lines, shawl-like lapel and slim cut make it feel more like a regular jacket than an actual blazer. Perfect for dressing up a rather messy outfit.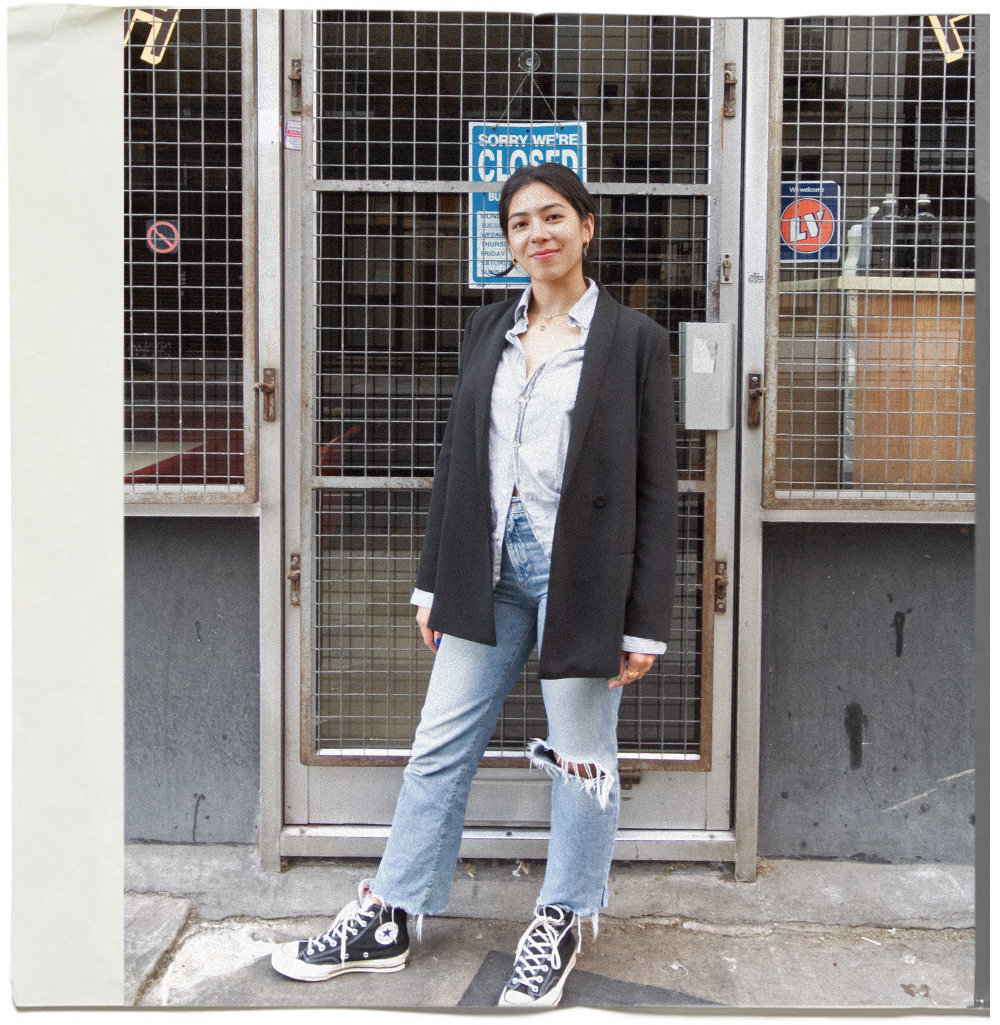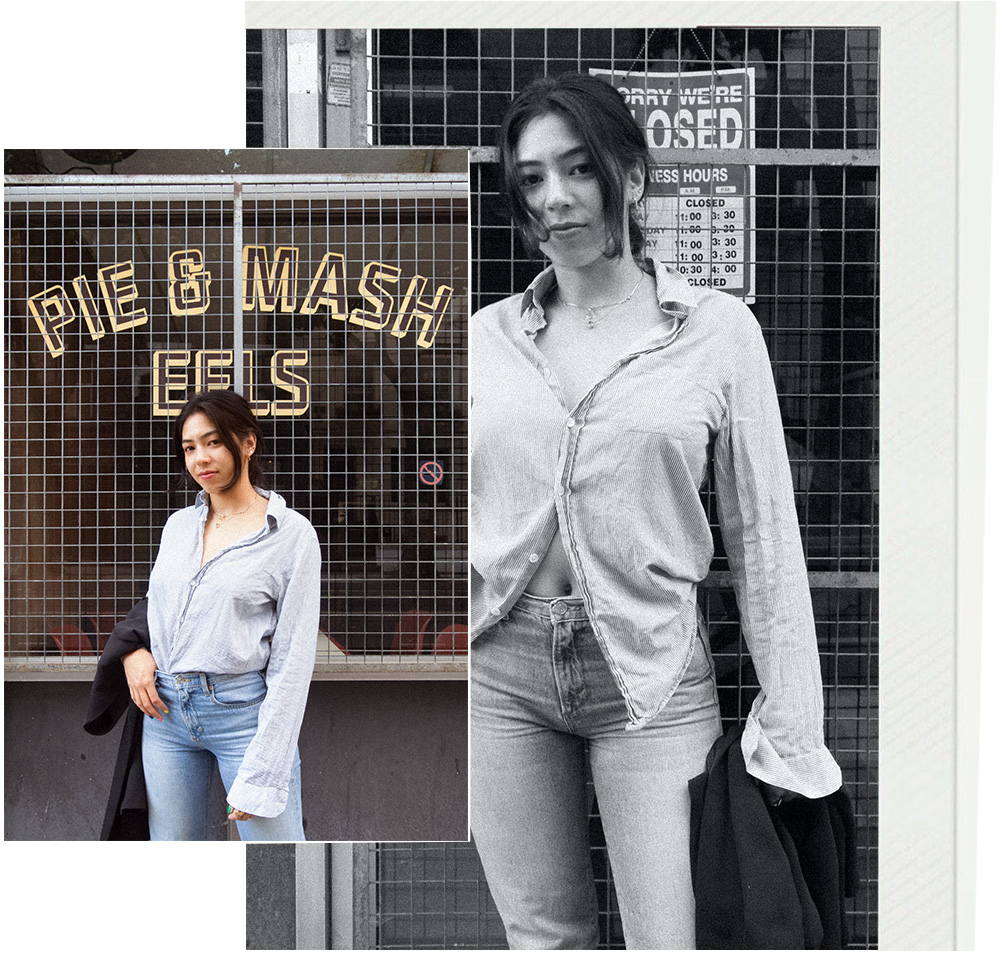 I spoke about this APC shirt in a previous post – I'm so excited to share it now! It's the perfect lightweight shirt, and I only button two buttons on men's shirts as I usually wear them with more tomboy-ish outfits, and honestly, a lil exposed stomach never hurt anyone (especially in a lil suit!). I can never decide if I want to tuck it in or not, hence the forever wrinkles, but I figure that only adds to the whole undone look. And, to be fair, I can't imagine feeling myself in a nicely pressed shirt.
Not sure how detail oriented y'all are, but have you spotted my multi-coloured nails? It's my favorite accessory of all right now. I'm 23 but acting like I'm 13. I'm loving it.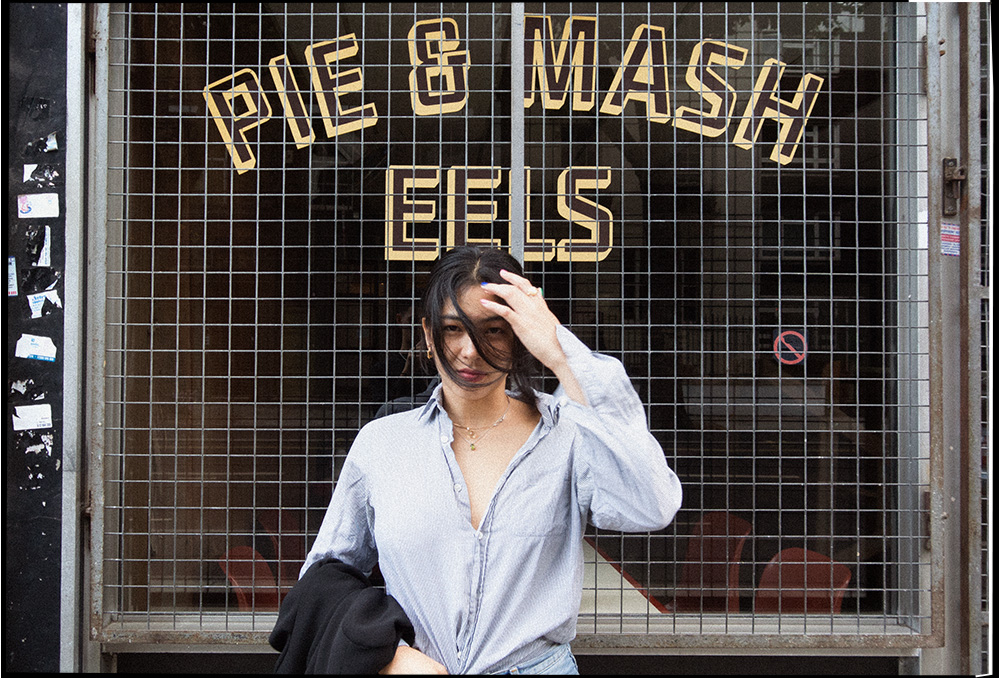 Shirt  |  APC
Blazer  |  & Other Stories
Jeans  |  Zara