I have a thing for leather trenches & old Valentino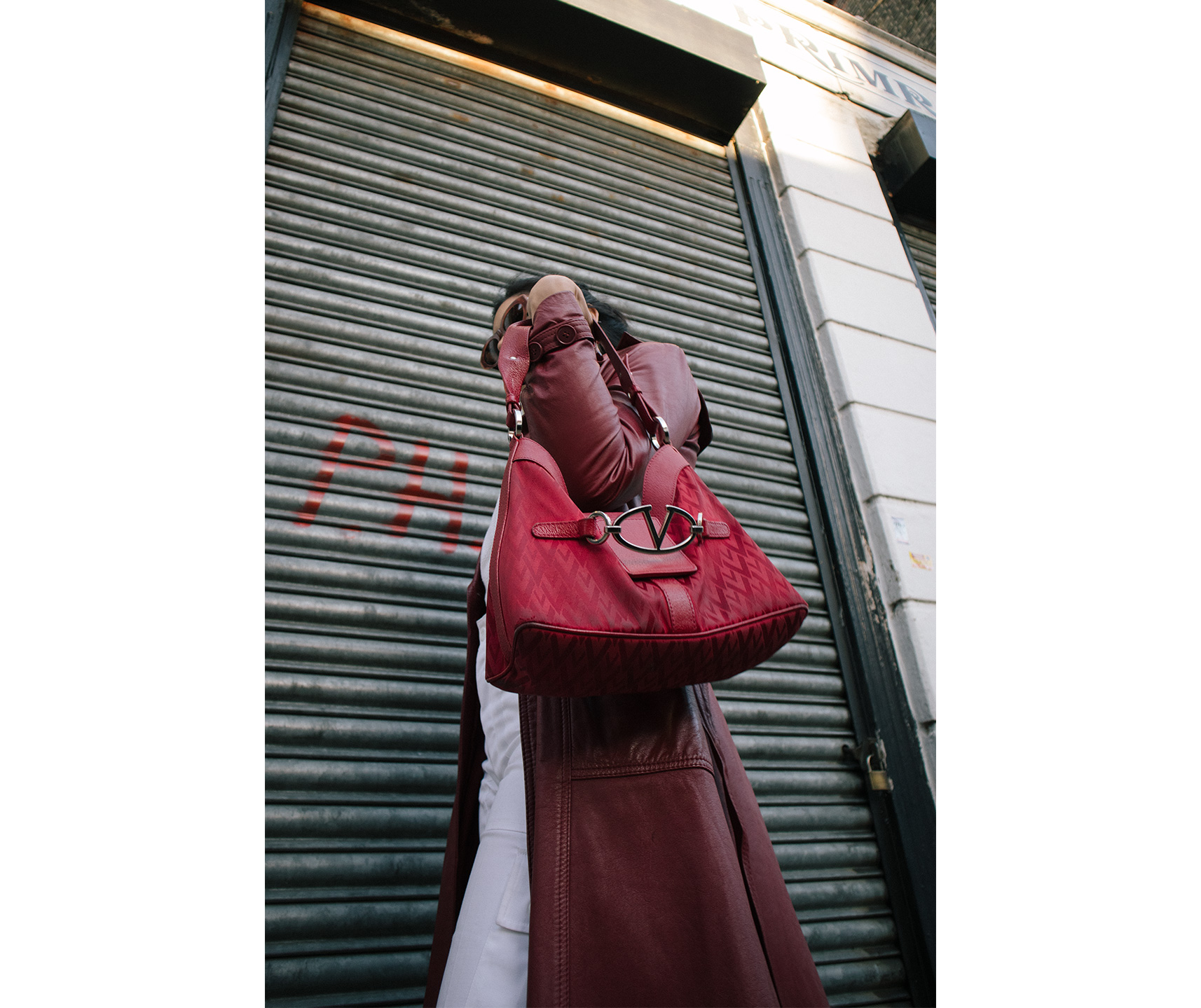 Trench coats seem to be a bit of a hit or miss for people, but it's a definite conditional hit for me. There are some sickass trenches out there, ahem this Margiela raw hemmed stunner, but you'd be hard pressed to find me in a basic, more "classic" trench. Hence, the leather trench, an easy way to update a pretty standard look. I've worn my black one (see it in a post here) to death in the past two years, to the point where it's lost any coolness I used to think it has, so when my sister gave me this one, which incidentally was passed down to her from my aunt, I couldn't say no! I love the western belt detailing on the back and the bathrobe-like closure – anything to give me a defined waist is a win in my book.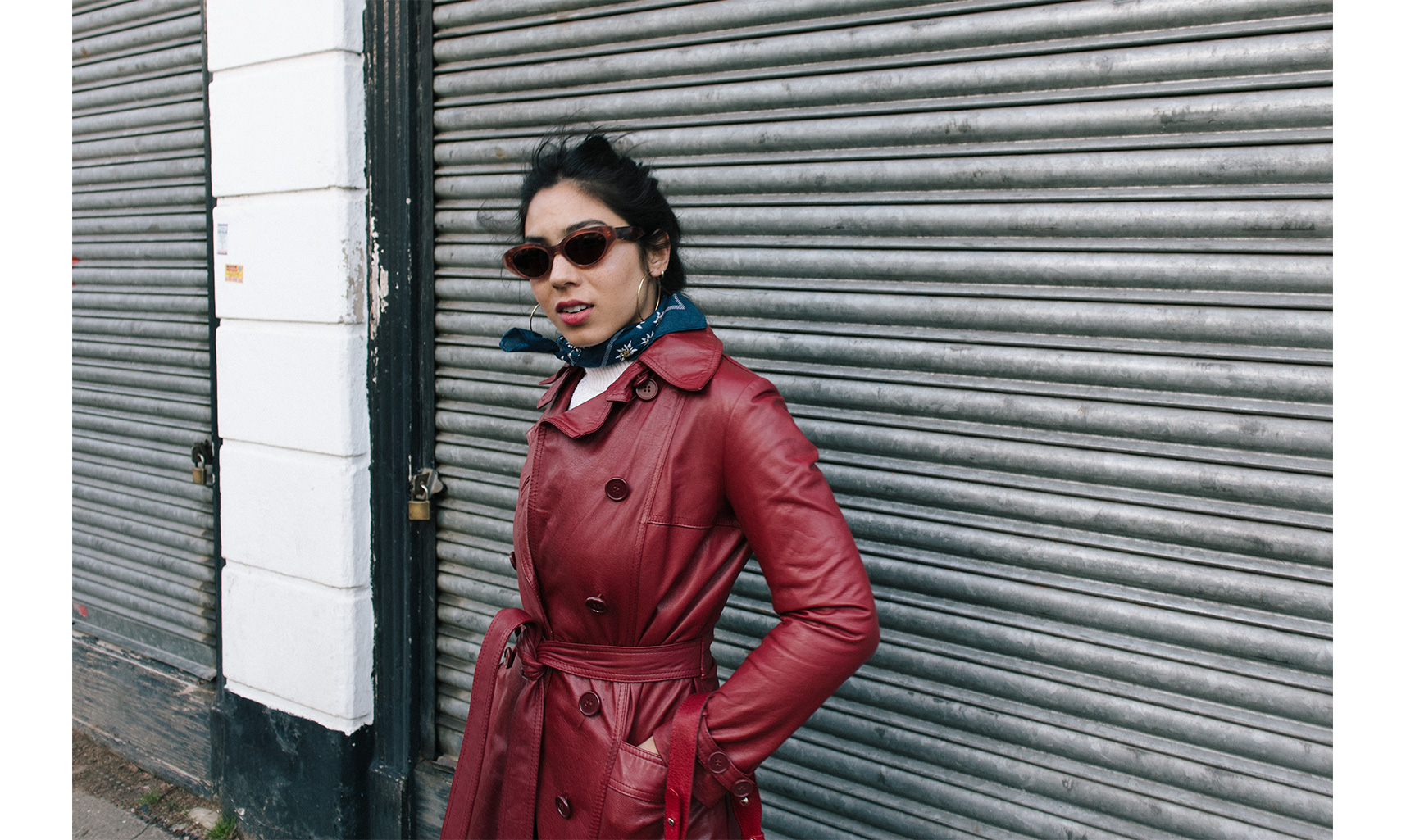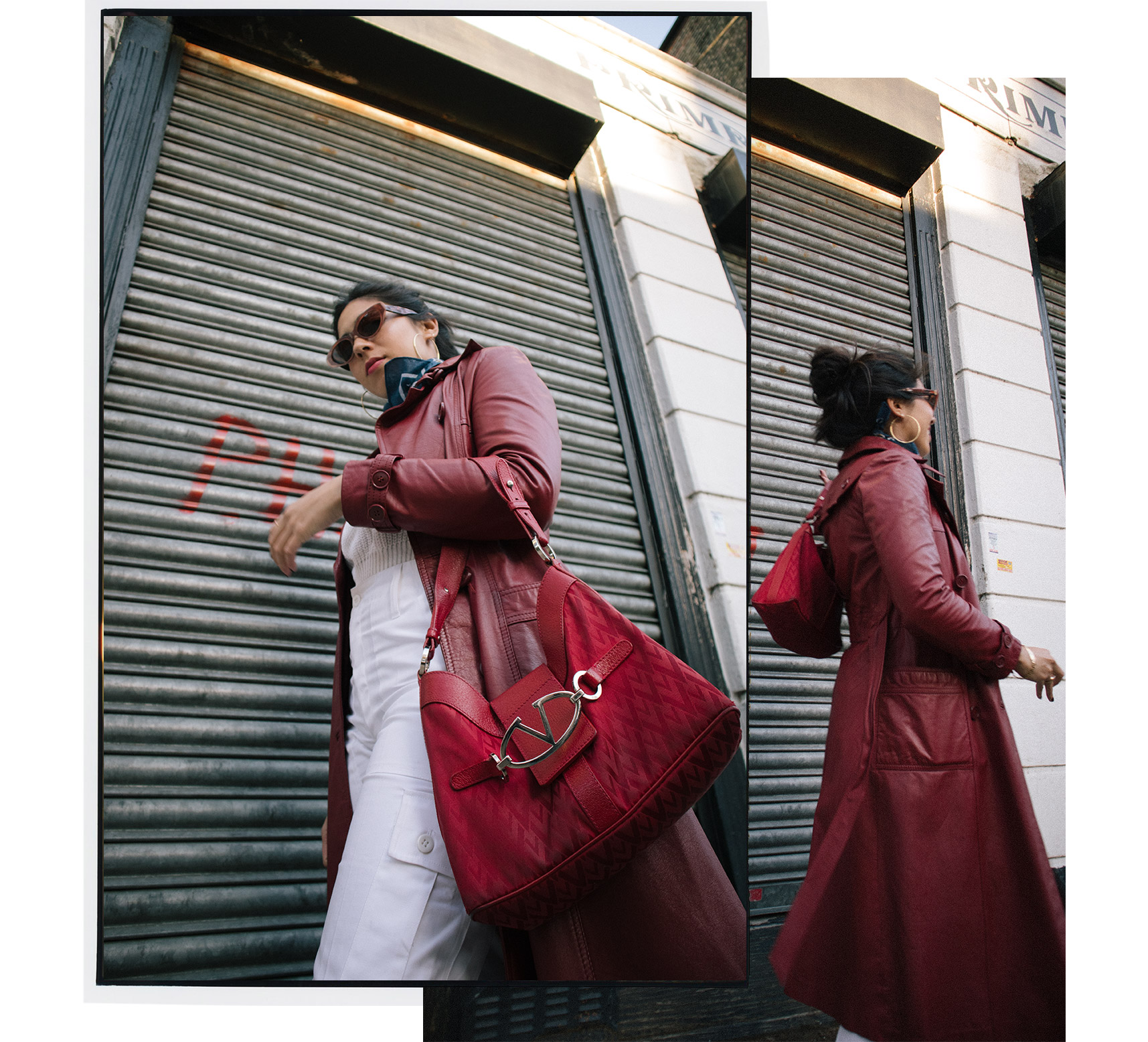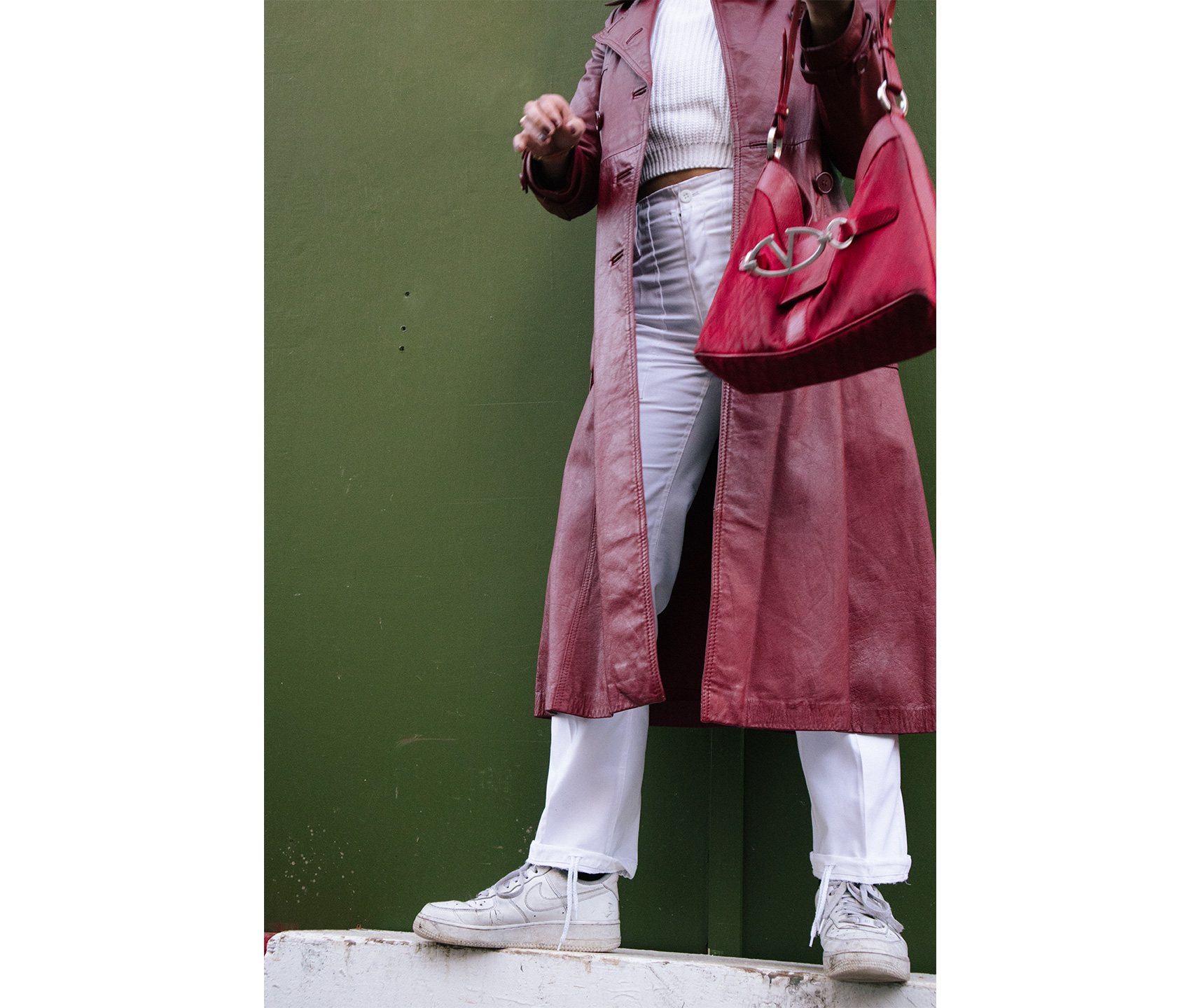 There's a few new items here amidst my overworn AF1s and cargos, like my mom's very 2004-ish Valentino bag. She wore this a lot when we were living in Paris, and all I can remember is that it clearly doesn't close very well seeing as she was pickpocketed at least four times in one year. But! I just love it, and I carry my card in my coat and my phone in hand, so really good luck to whoever tries to pick my pockets. I'm wearing new Retrosuperfuture sunglasses too, and since I've been back to London, I've stubbornly been plopping these on my face, trying to pretend it's a foggy pink out, instead of a foggy grey. Power of positive thinking, no?