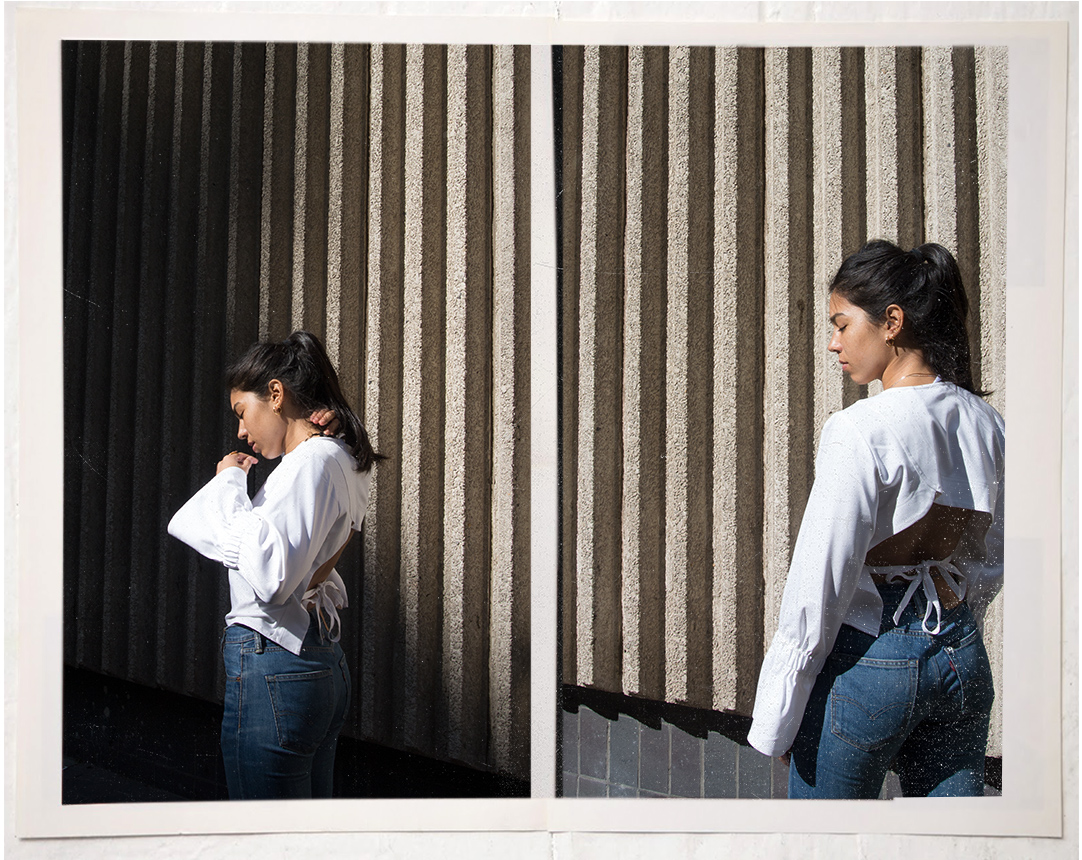 A backless top really makes you feel like a new woman, doesn't it?
I'm posting this while sitting in my cute hotel room in Folegandros, Greece, turning 24. Without going into the specifics too much, I'm feeling pretty lucky to be content with where I'm at in life. It's funny being able to look ten years back and remember it all so well, like what I wanted and where I wanted to be in the future. It was a bit of a rocky path, but I'm good now.
I'm keeping it short and sweet as I'm in complete holiday mood, but I'm showing some images from last week in a House of Sunny backless top. They've done a few iterations of this top, and they're really killing it. The fabric is quite sturdy, so everything kind of stays in place and you kind of forget your whole back is just out in the open. I love it – I gravitate towards anything backless and this is such a good everyday option.
Oh and on a silly note, I forgot the battery to my regular camera (literally so silly), so I've been taking loads on my phone and some film – I'm excited to share these once I get them all developed! Until next Monday :~)