While wearing an everyday look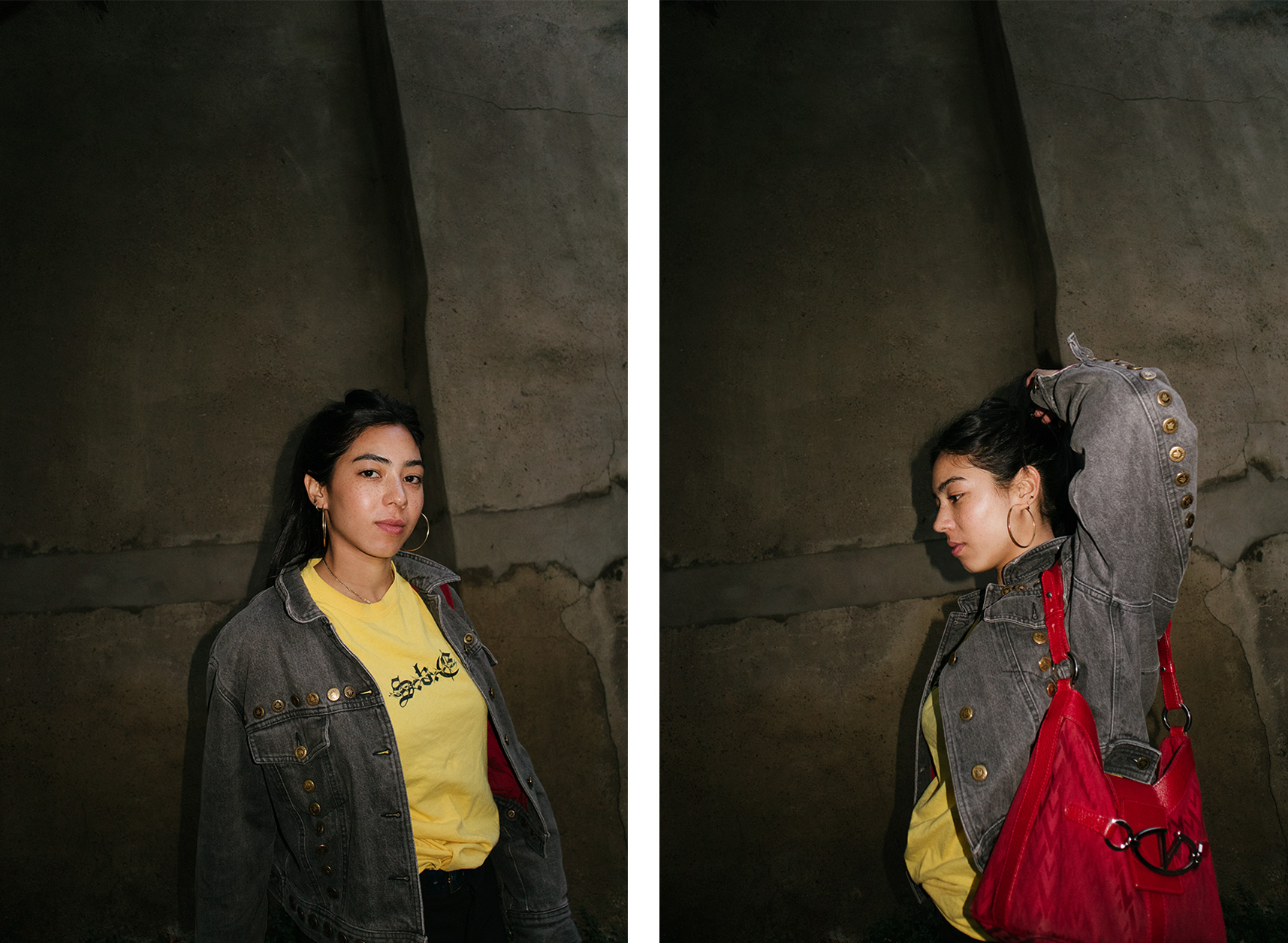 ]
I'm sharing a pretty typical, everyday look today. I had a different outfit planned for this post, but was not feeling it at all. I gave it a solid 10 mins of effort, then had to go home to change. Does that ever happen to you guys? Instead I threw on a classic get-up – band tee, my Moschino quilted jean jacket and a Fruit of the Loom sweater to wear as a scarf. I love wrapping a sweater around my neck and pretending I'm either a preppy frat boy or a 35-yr old mother on my way to pick up my kids from golf camp. It's fun to play around.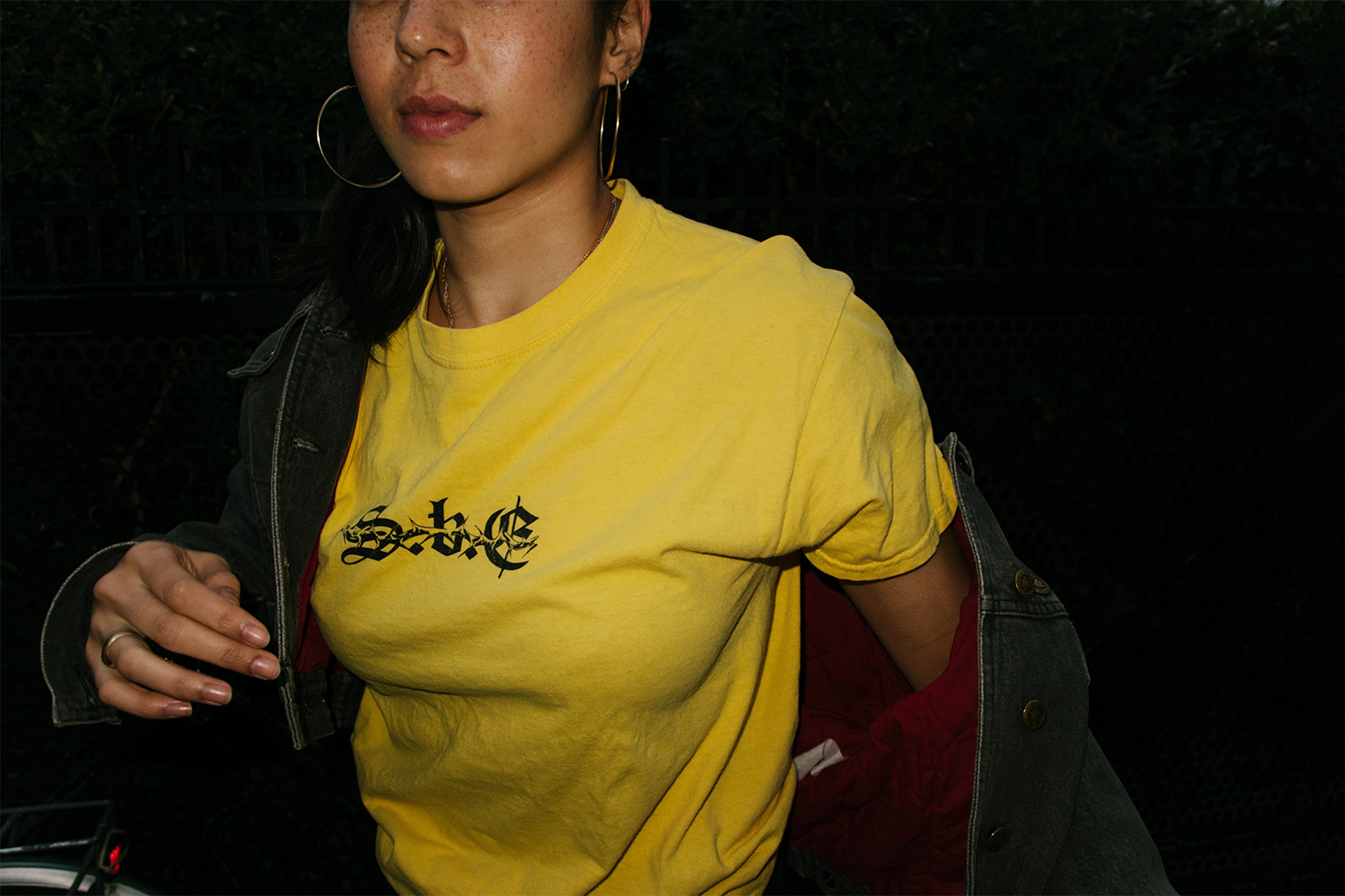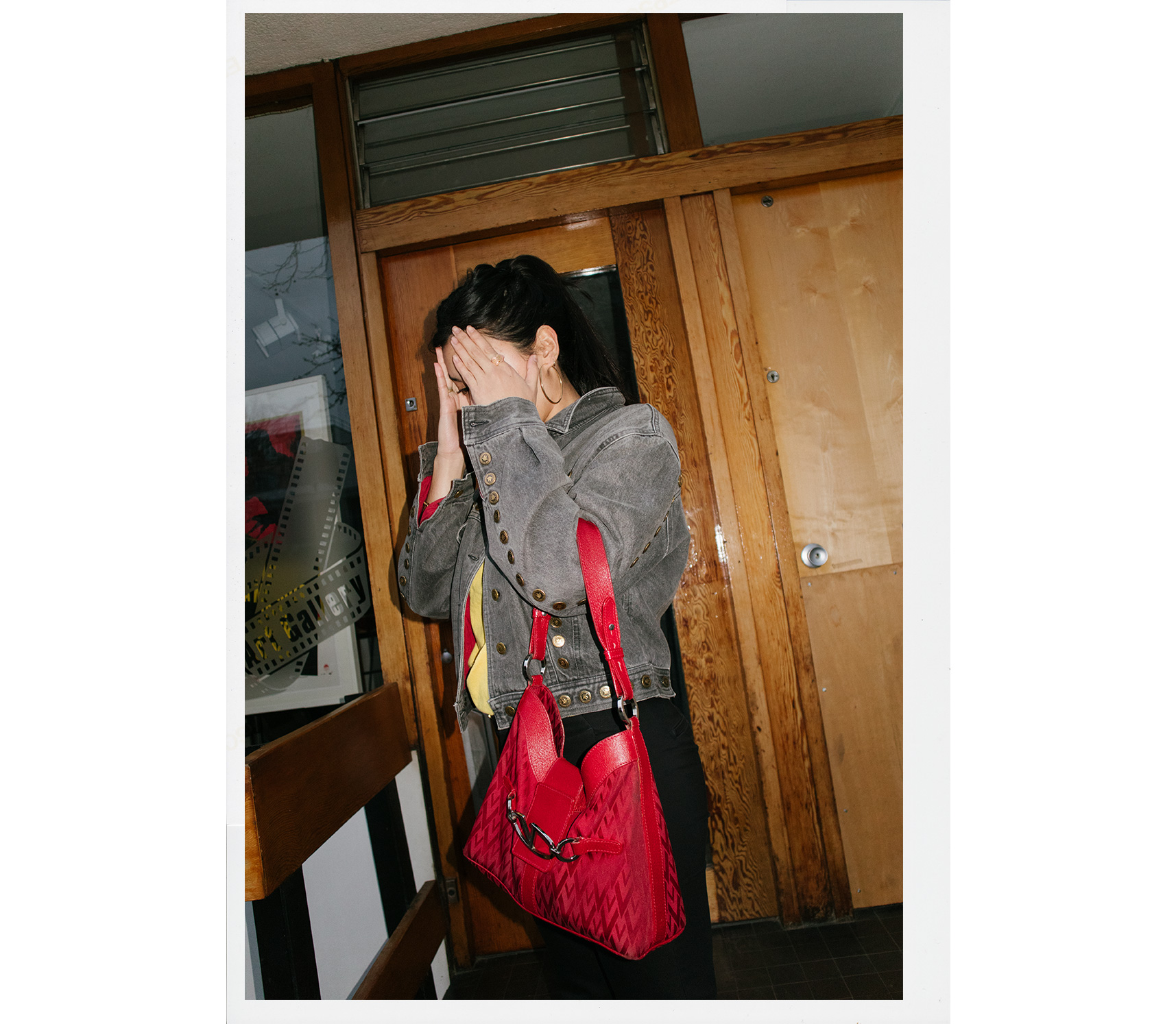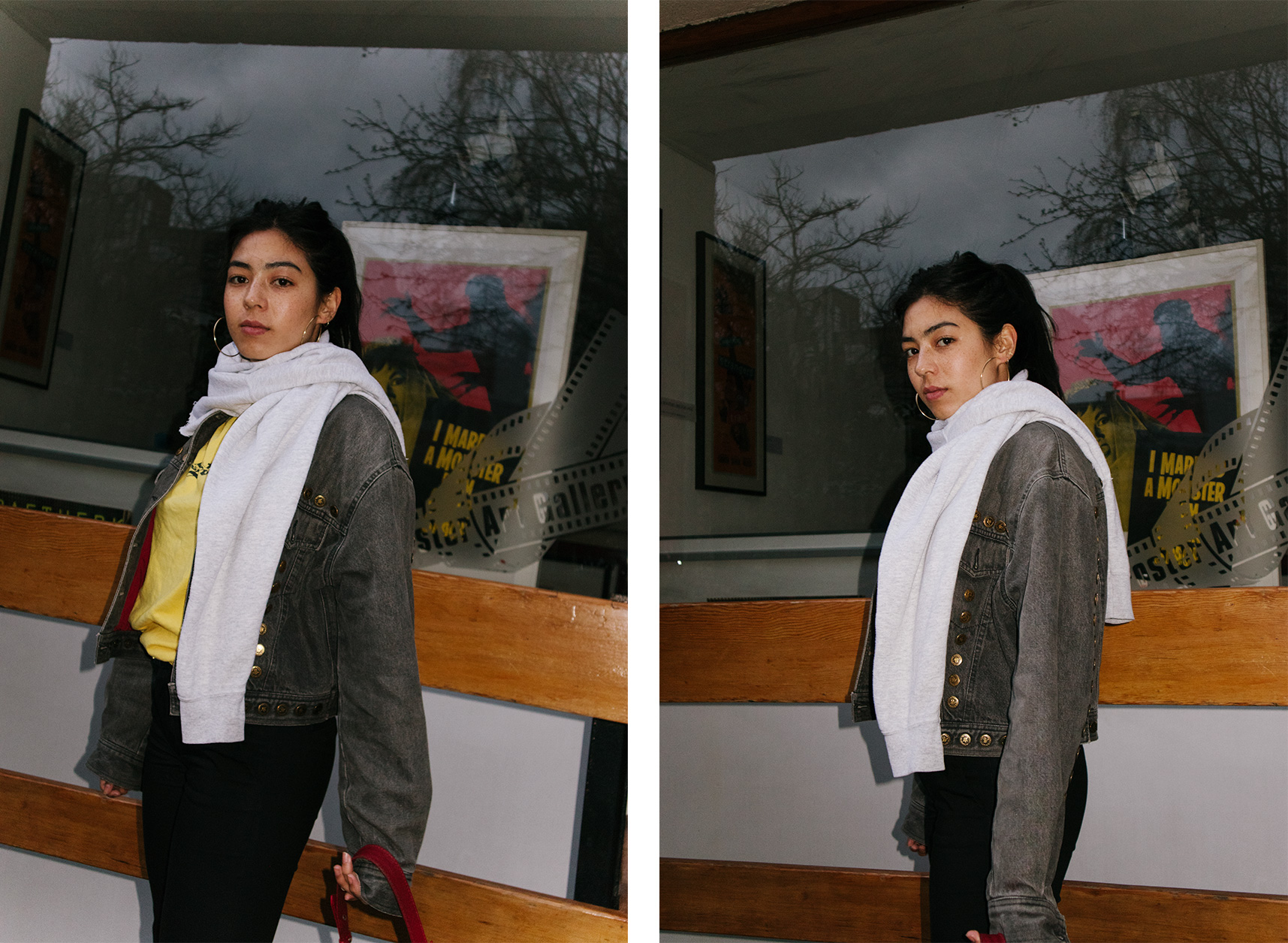 Given the sheer amount of times I wear this jacket, I'm surprised that it's only the second time I've shared this on here. I got this for £30 in a charity shop two years ago, and I've hardly taken it off since. I have two goals for this blog – buy smarter and share more. I might be sharing the same piece for years to come, but at least it'll be totally genuine.
I'm also loving this flash photography, I have a feeling it'll be back every once in a while. We have a new creative director at work who's all about trying everything out, change this and change that, and I'm kind of inspired to try that here. I'm excited to see what's to come!!
Jacket | Moschino
Shirt | SBE Merch
Purse | Valentino