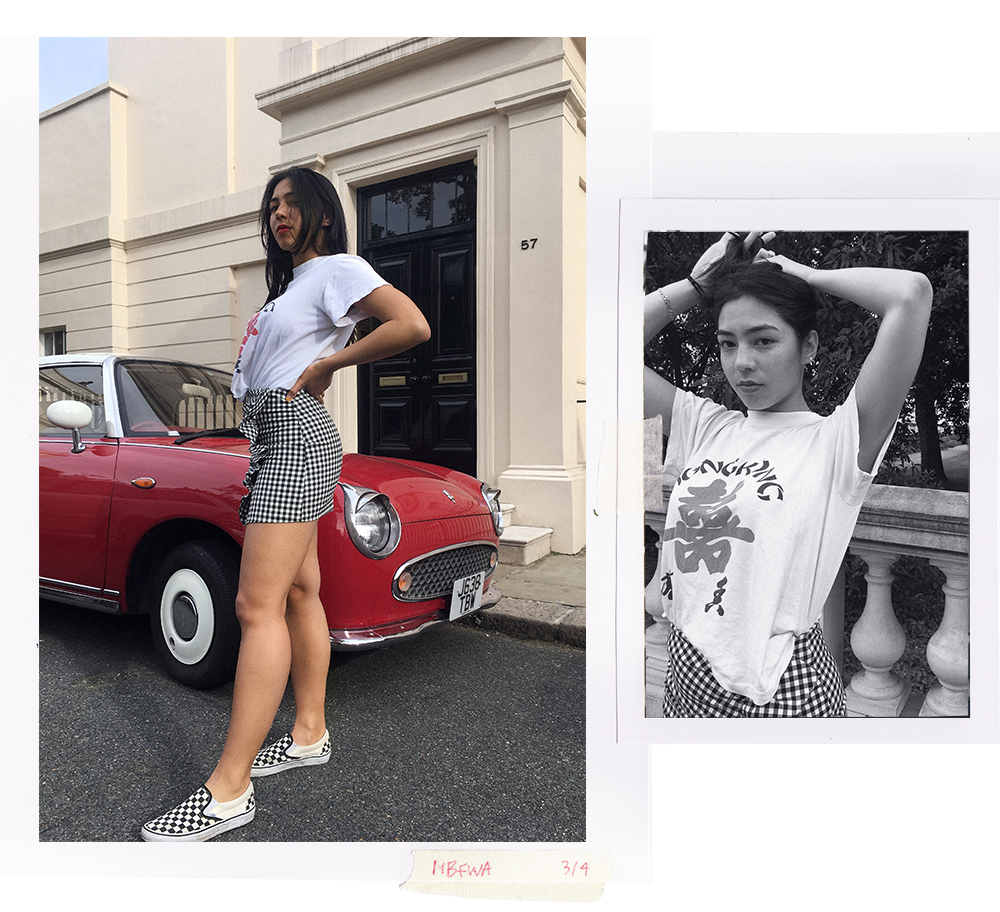 When too much is the right amount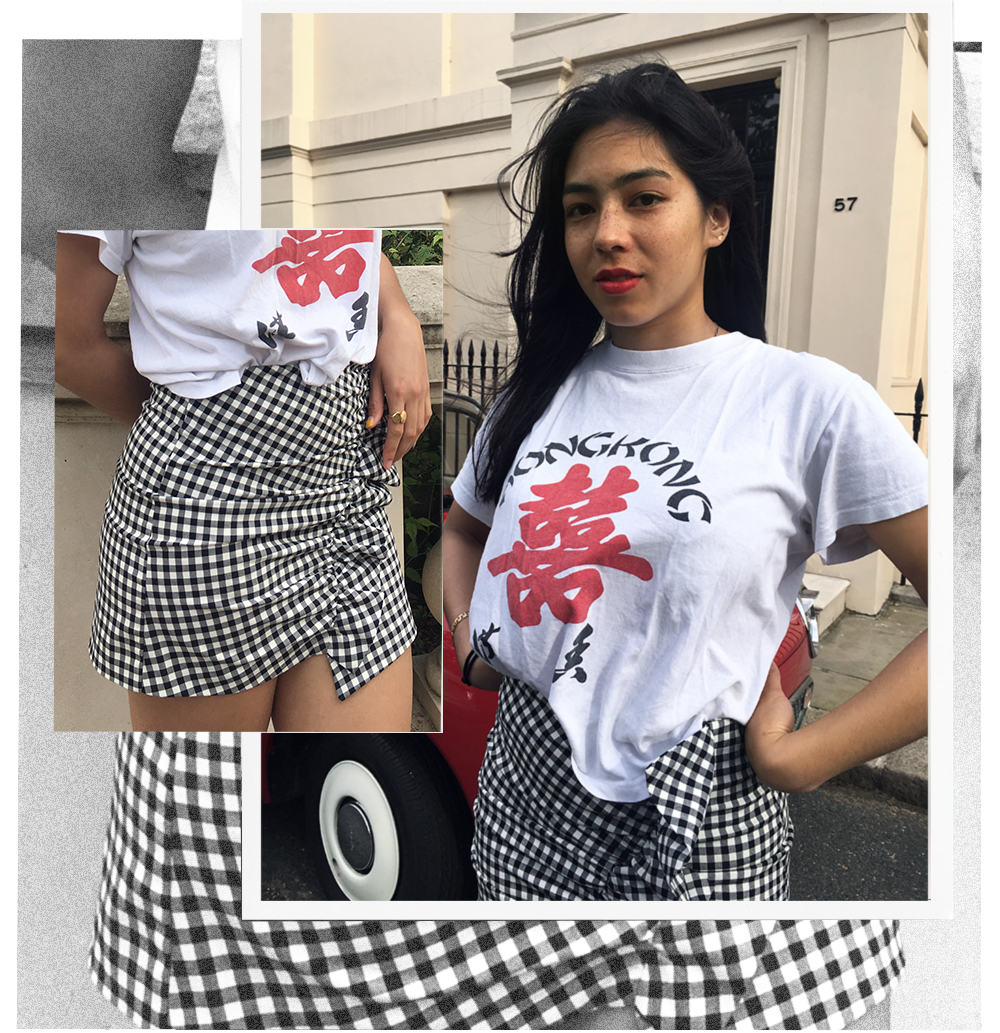 If you know me IRL, I think you'd quickly learn I like my drama. I like being a lil extra here and there and I usually like to bring this in my clothes. Words like "sophisticated" or "elegant" would probably never be used to describe me. Let's throw some "maybe it doesn't work" and "but sometimes I think it does" into the mix, and there's me.
Granted, some gingham and some checkered Vans aren't that crazy, but add in the ruffle and the blatant MATCHING and it really could've been a total toss up.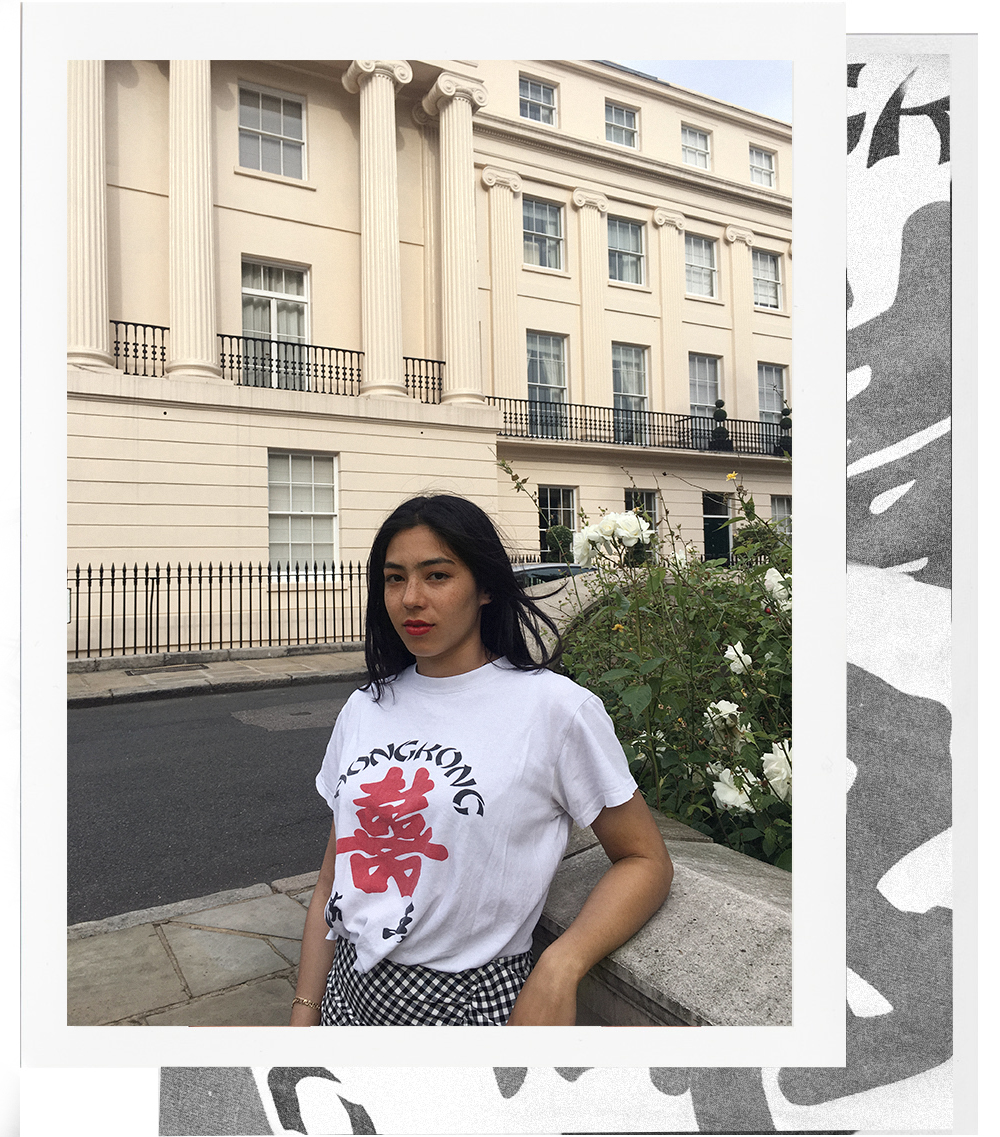 Now onto the shirt. Fun graphic tees are my favorite top to wear*, and this one is even more special – not only did my brother give it to me, but HK has a lil place in my heart and I'm going back with my boyfriend for the first two weeks of July :~)
*except for my men's A.P.C. striped shirt that I like wearing w/just 2 buttons buttoned. All my favorite things are usually not even mine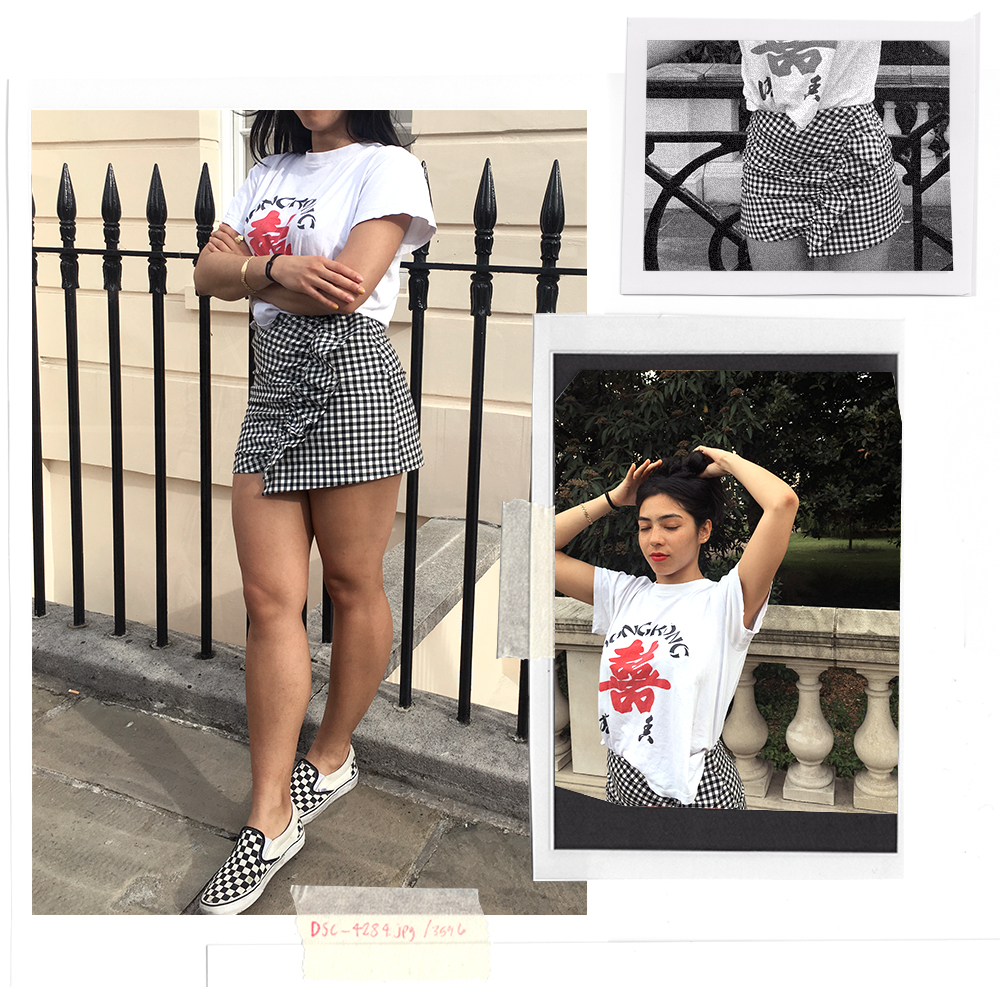 I bought this skirt from Zara last summer (similar here) – it's a total J.W. Anderson rip off – and I sort of hate how it's a trend right now given how it's actually just a classic. But I digress. Gingham is always good…maybe not so much the red gingham as it literally looks like a picnic blanket, but bring me the blacks and the navys and I'm all over it.