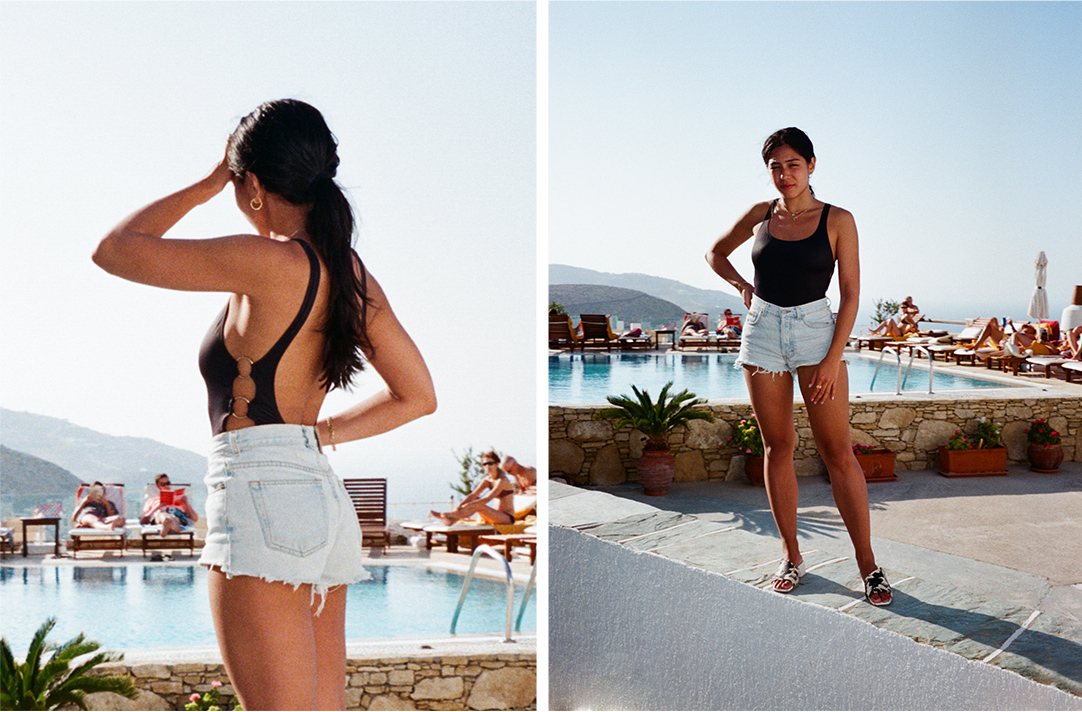 Folegandros really is the place to be
I'm so sad I forgot the battery to my camera! I was so focused on making sure I found the one for the film camera that I just completely ignored all my other blogger responsibilities. That being said, it was super fun to shoot on film again, there's a quality to film that you really can't get on digital.
Folegandros is definitely a very relaxing island, with more of a family feel than a party one, what with little chubby Italian tots running around at 1am any given night. I think I just love vacation places where it feels incredibly safe, cozy and familiar. We'd see people totally naked at the beach, then bundled up in a scarf sitting next to us at dinner. What a whirlwind.
We stayed at a beautiful boutique hotel and went to four beaches – all were so amazing. Beautiful clear water, white pebbly rocks and perfectly uncrowded. I've never been so relaxed! Sharing some photos from the trip and what minimal outfit details I have below!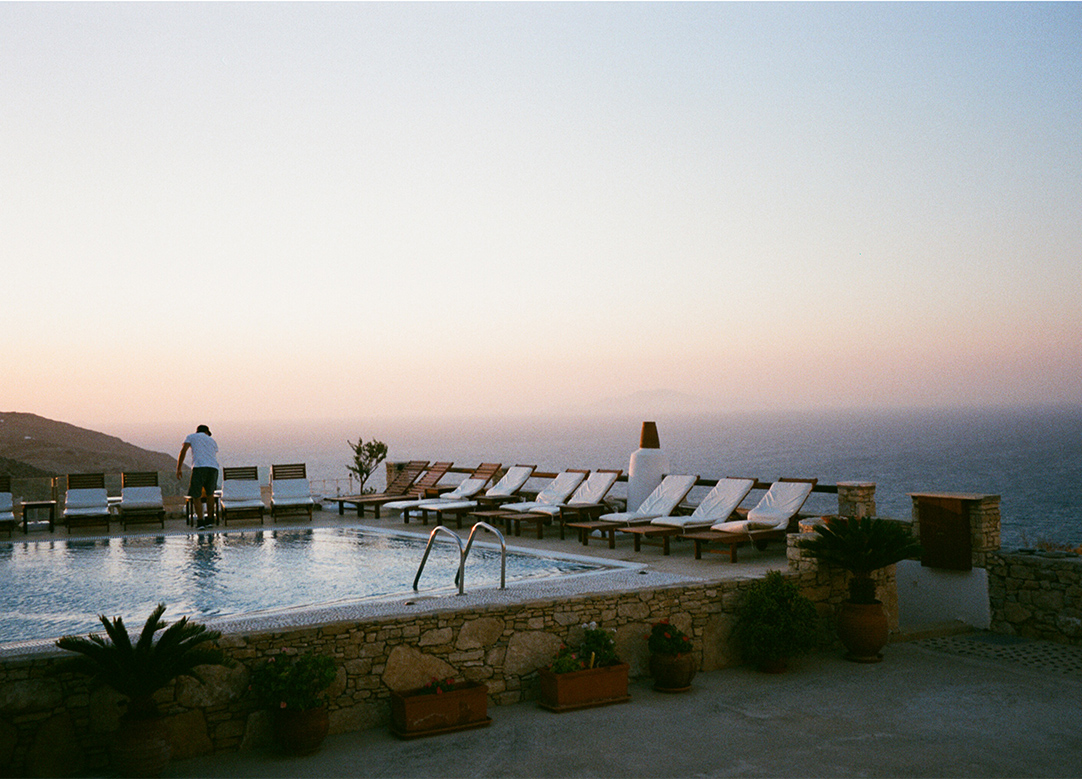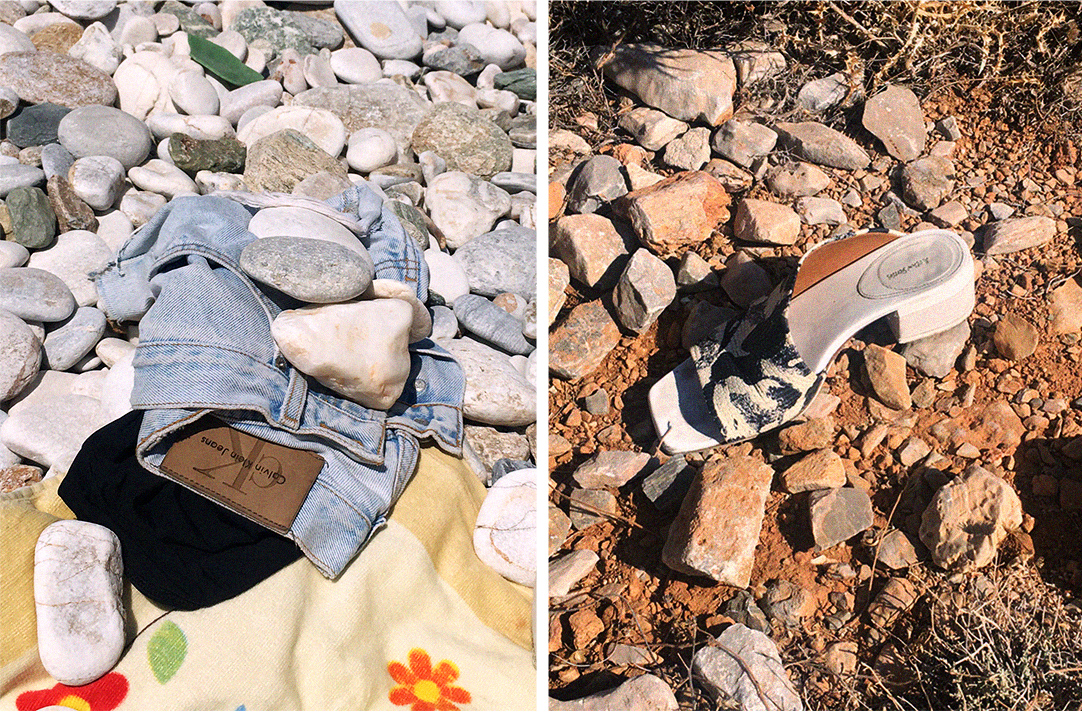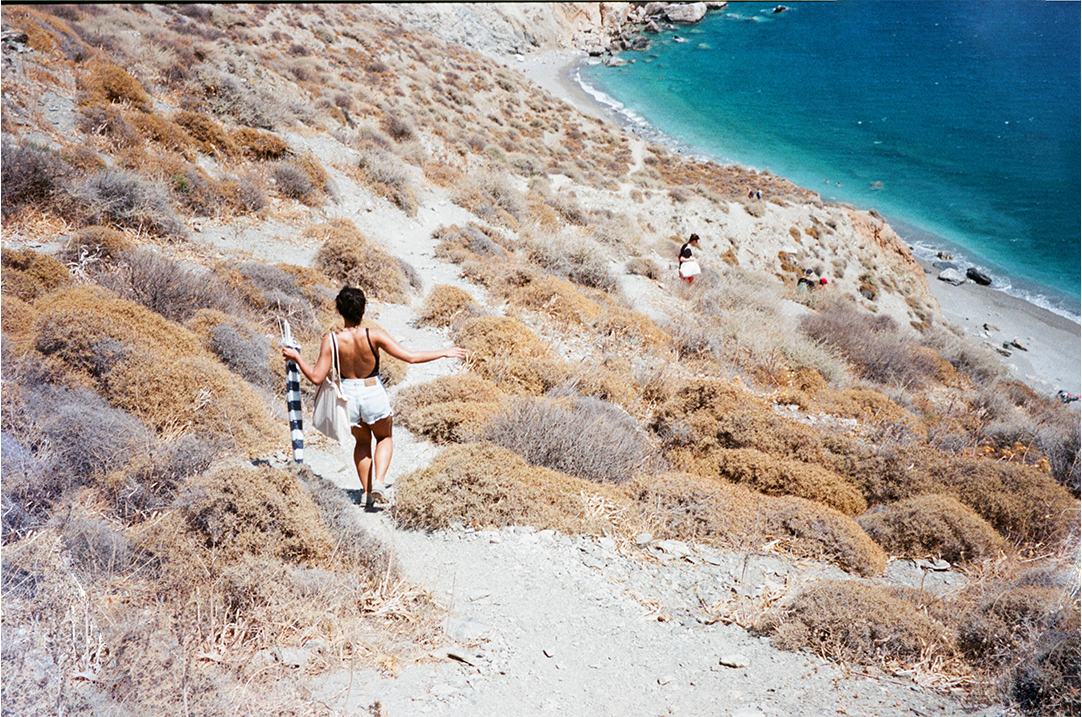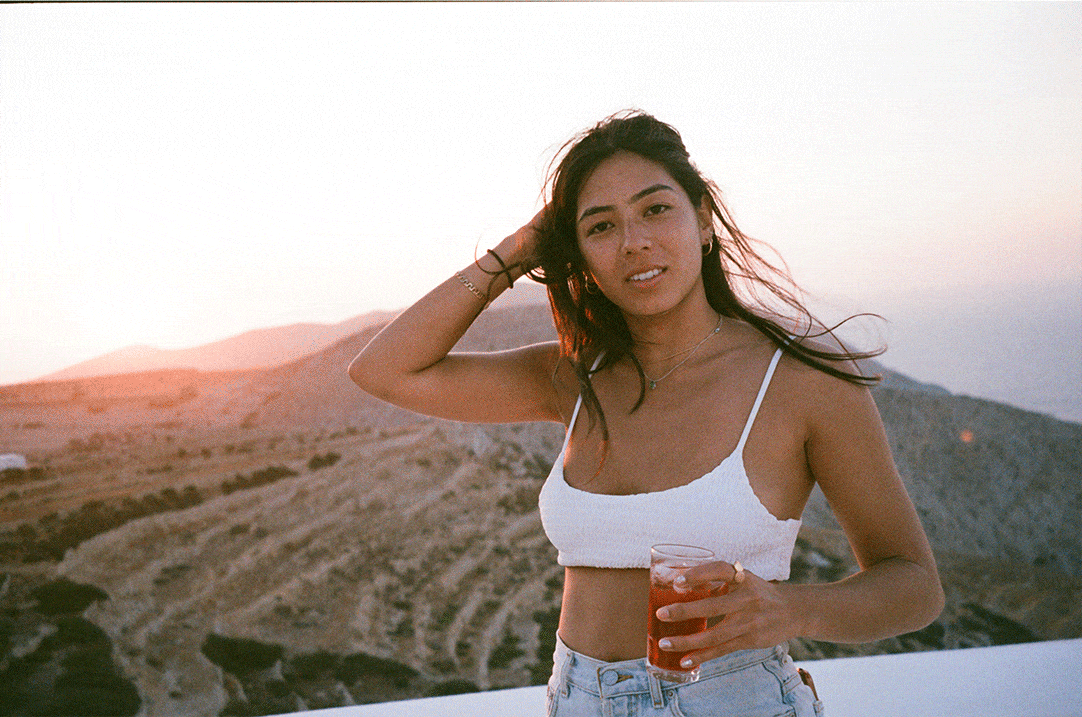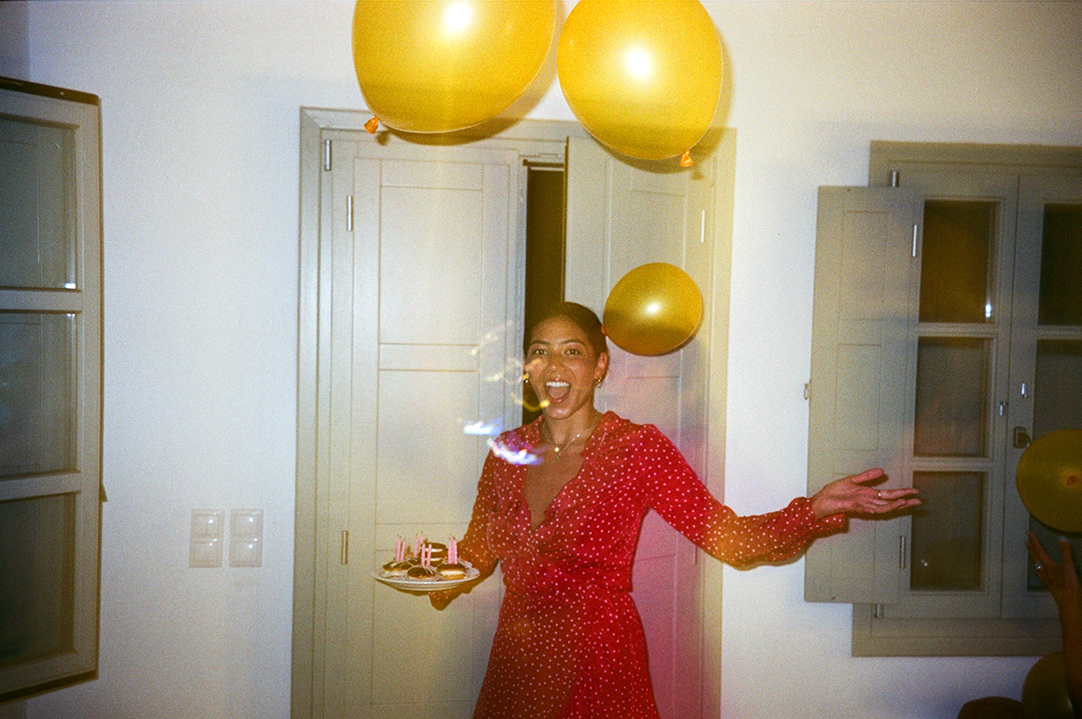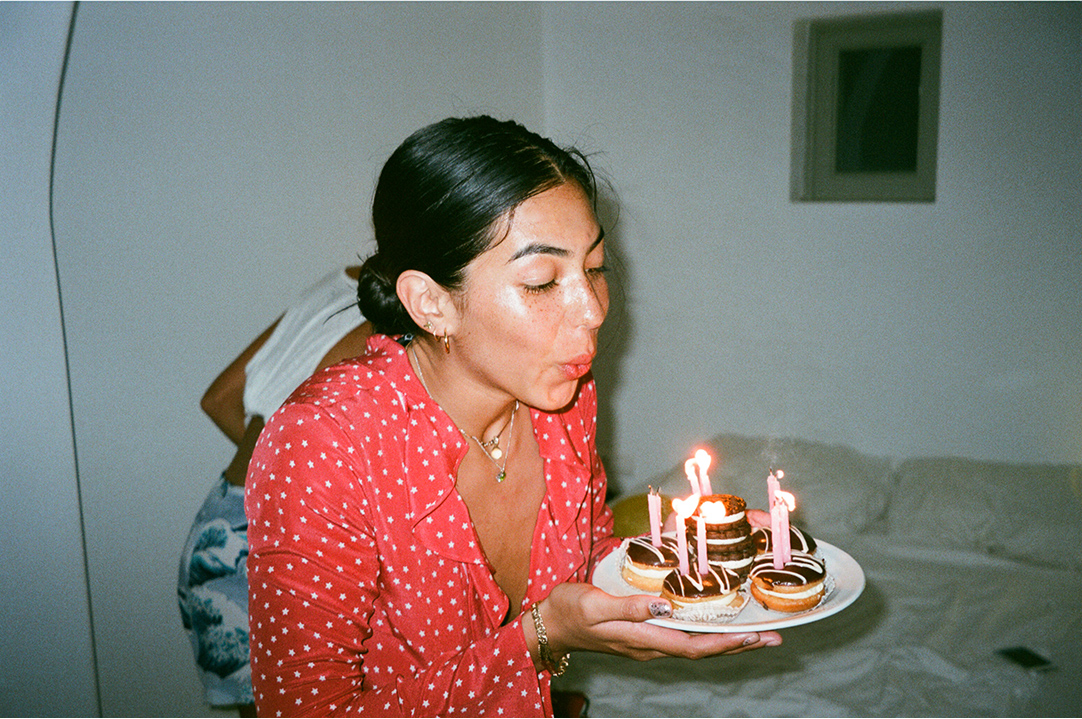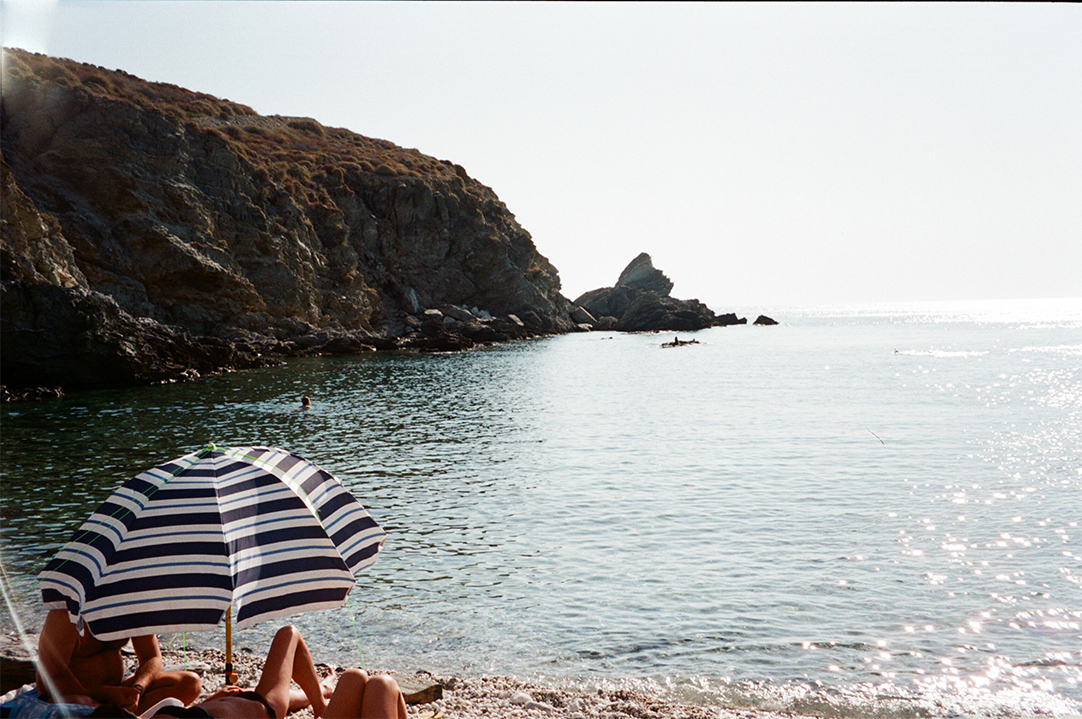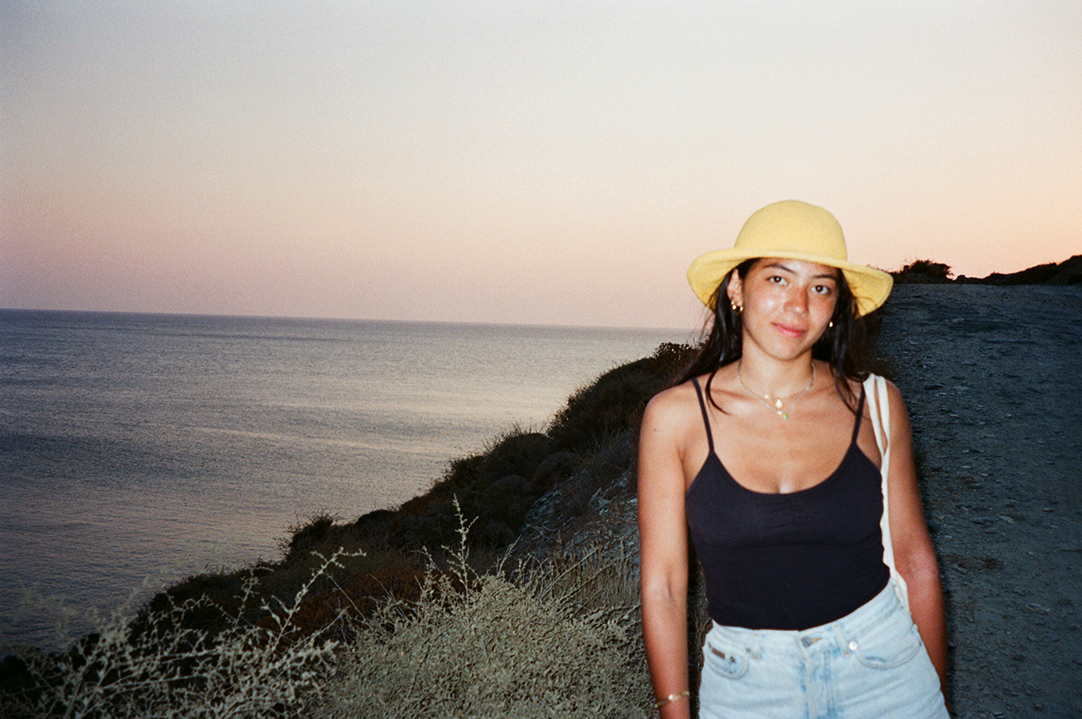 Clothing-wise…I'm definitely still getting the hang of shooting for the blog while on holiday. Usually my tactic for holiday packing is pack little and pack light – especially when it comes to a beach trip. Is it just me, or do you always end up wearing the same outfits for basically the whole trip? I stuck to my Calvin Klein denim shorts paired with either a strappy black tank or my Solid & Striped gold ring suit for the day, and either jeans and a sweater for the windy nights or a Realisation Par dress (similar here) on the balmier ones. Daytime swimming was either in a cute white Na-kd swimsuit or my standard black L'Agent by AP one, no top necessary.
Definitely the star purchase was my mango colored hat – essential for shading the face! I feel like I usually buy hats on beach vacations and end up losing every single one of them; really hoping that's not the case for this one. Fingers crossed, am I right?