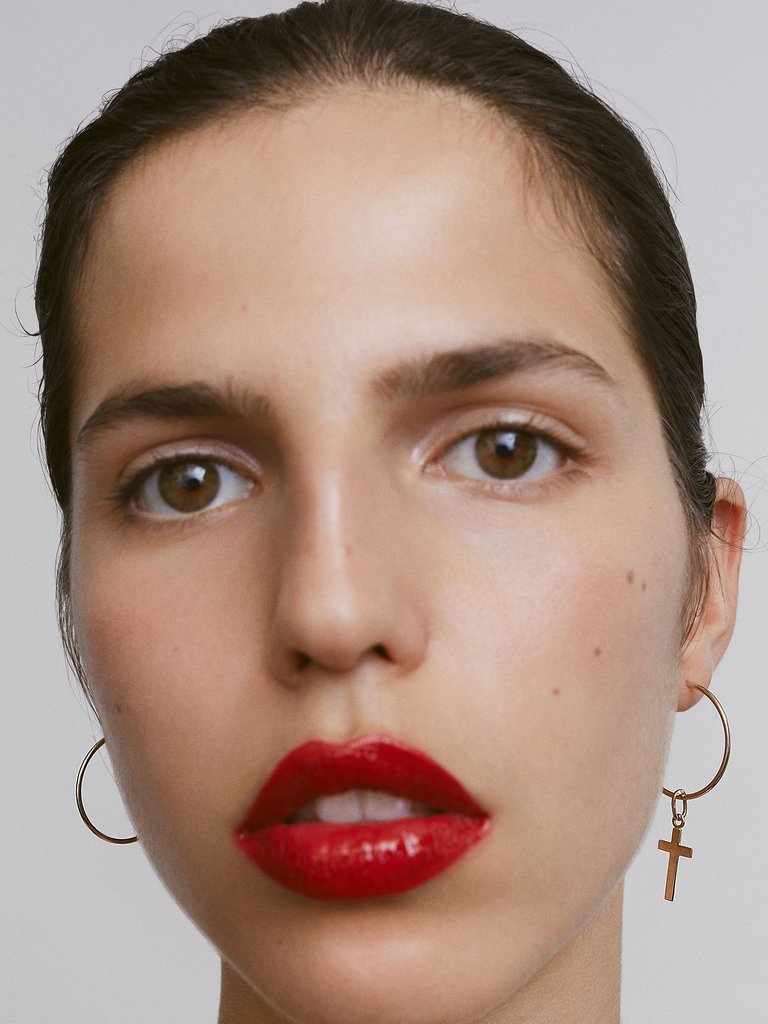 I originally started this "Designer Spotlight" to showcase new designers/labels I'm super into,
but it died out as I thought I had to own and wear it to share it…but I want to revive this series as I really just want to share everything this year, as much as possible.
So, for the second ever instalment, I present Margova Jewellery, and specifically this King of Kings earring. Modelled by Hayett McCarthy, who also was the subject of this painting by Chloe Wise, this earring is just me all over. I'm all about the cross as a symbol, and I have cross studs on my ears and two crosses + a little baby angel (ahem, angelebaby) on a gold chain that I never plan on taking off. I haven't been able to stop thinking about this photo after an art editor I was assisting at work showed me this as a ref, and I really think I need to either splurge or recreate this as I can't tell if the €149 price tag includes the hoop as well as the pendant (??!?). Either way, getting my gloss out in preparation.