Getting your money's worth from the holiday season.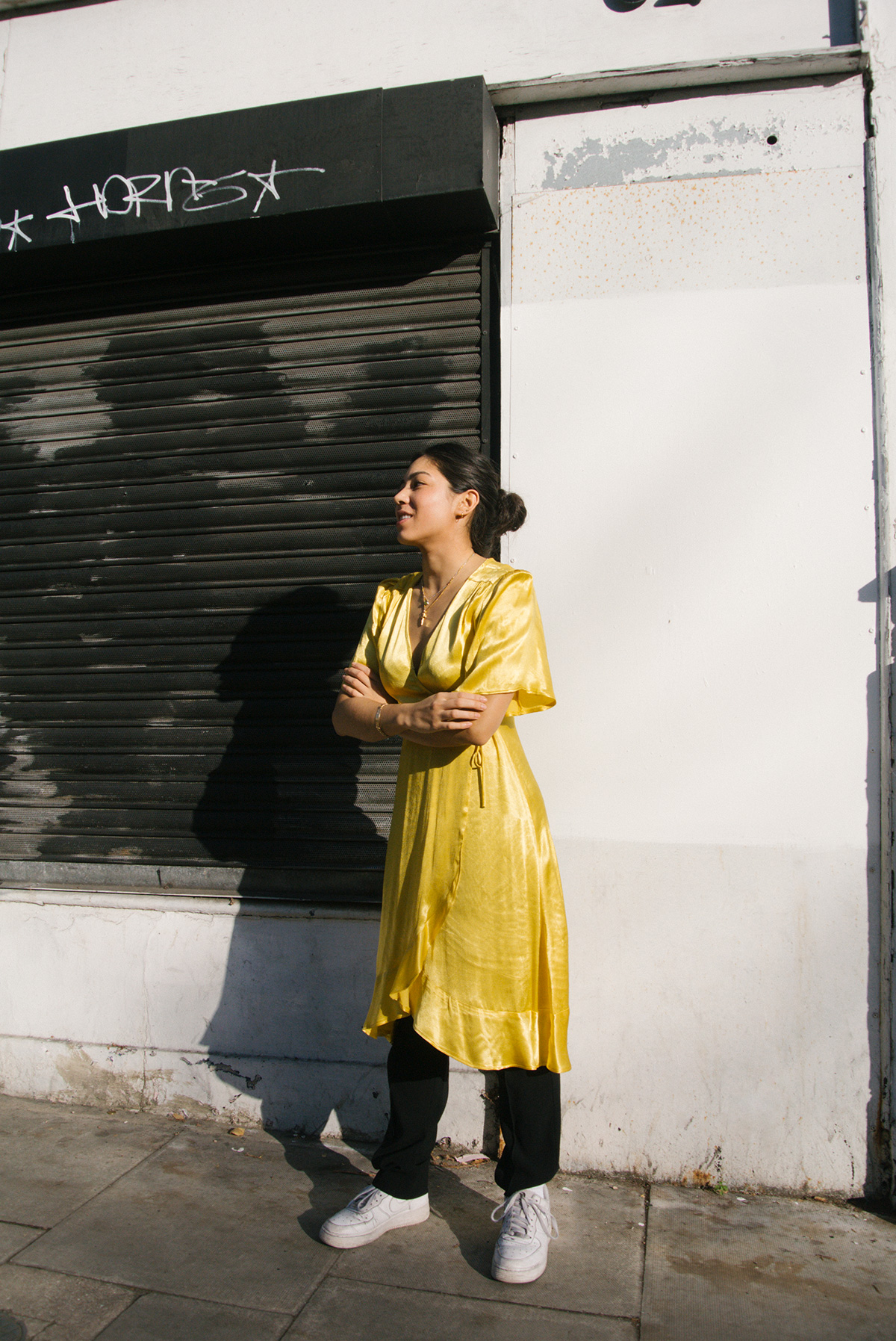 Every year I buy myself a nice holiday dress fit for literally any occasion for all of December – my motivation for anything when it's artic outside is nonexistent, so not having to think about what to wear to the neighbor's pre-pre Xmas gathering back home (who even are the neighbours?? I never know their names tbh) is such a godsend. It's one bit of foresight I'm so grateful for.
I grabbed this wrap dress from Mango (although this one was also a heavy contender), and while I'd usually pop on some boots and drink enough wine so my legs don't freeze, I threw on some trousers and my Air Forces. I'm into the whole idea of making a summery dress work for winter; I will say though, I think the dress-over-pants look only works well if the dress goes past the knees. I've seen it a few times where the dress hits right at the knees and it's a bit weird. Regardless, I'd try this out more but this is my first dress that isn't booty-skimming, I think it's a mixture of moving out of LA where the sun beams down so hard I def lost a little bit of my sanity, and also not being in college anymore.
I did not realise the amount of SHEEN this number gives off until I started editing the photos. I cannot decide for the life of me if the shine is okay or if it look just a bit like cheap fake gold?? I first wore this for a night-time party, and I absolutely loved having such a bright dress in a dark room, and I have a feeling I'm going to keep it like that. That shine is just out of control, and adding the yellow-not-gold color can be a bit overpowering. What do y'all think?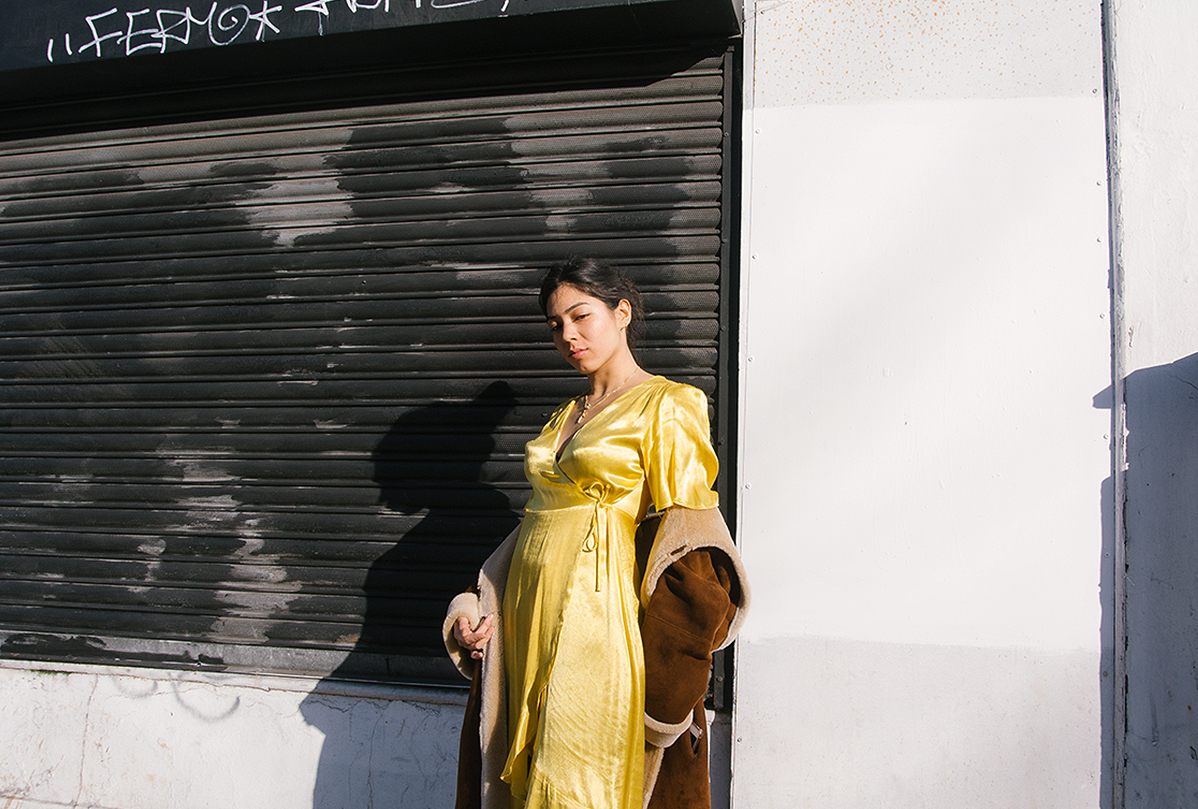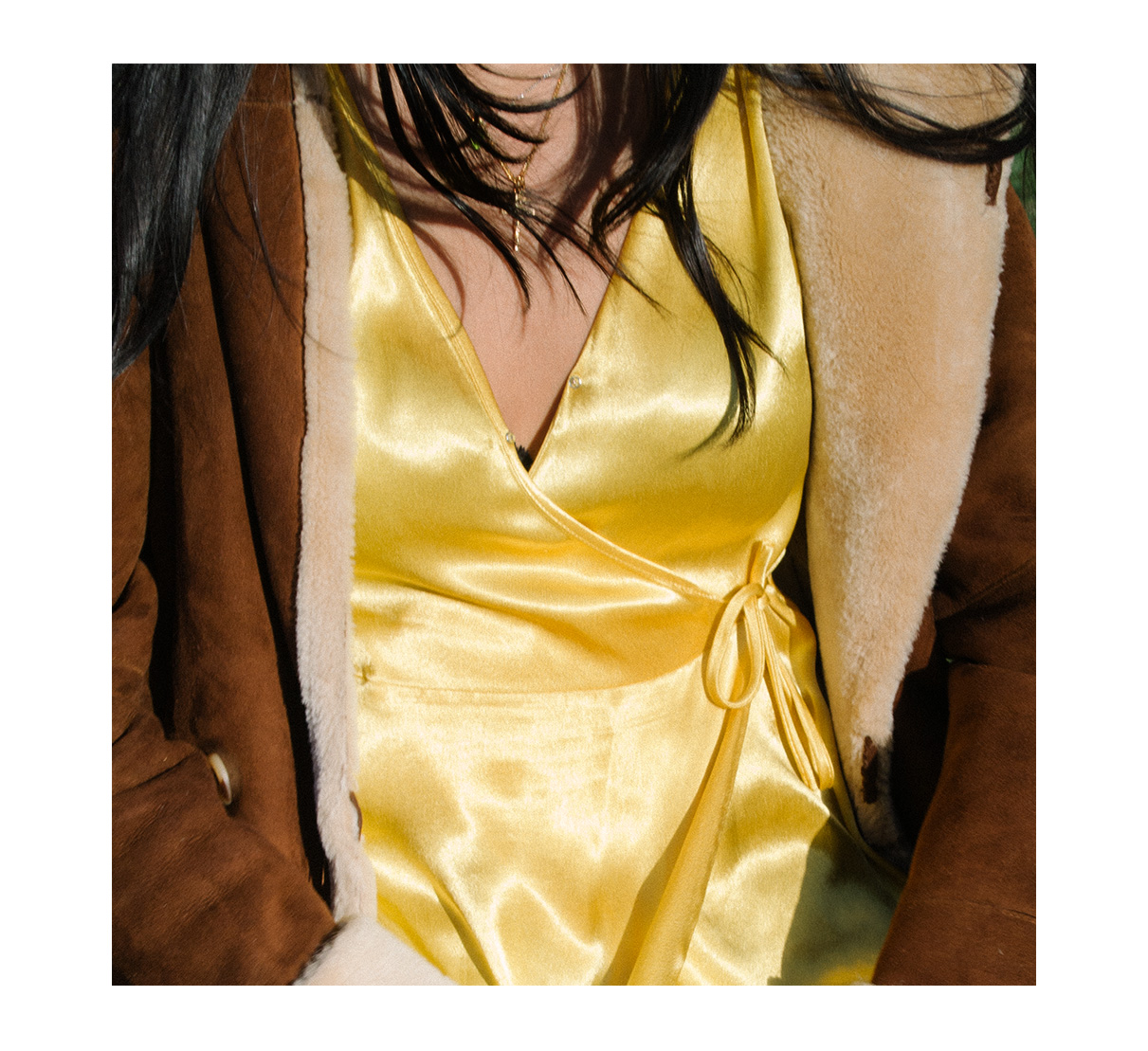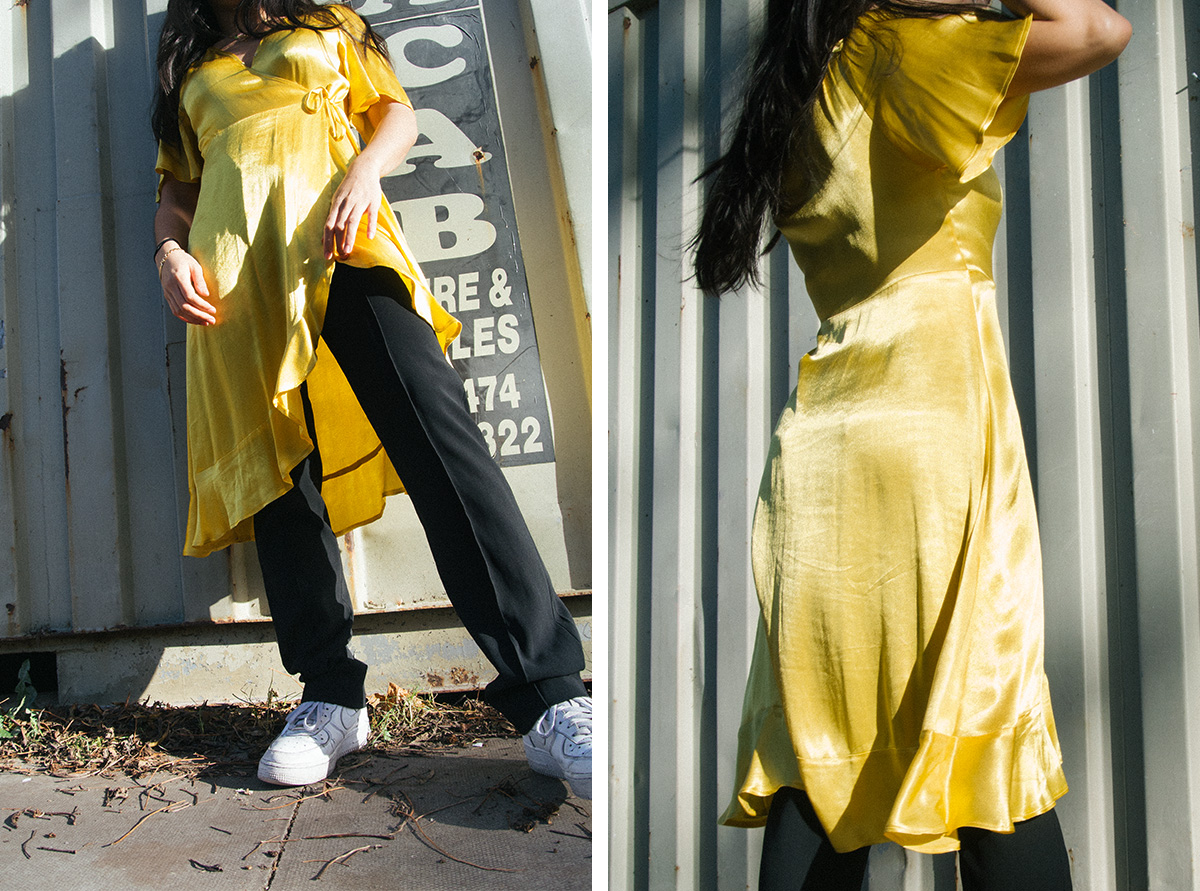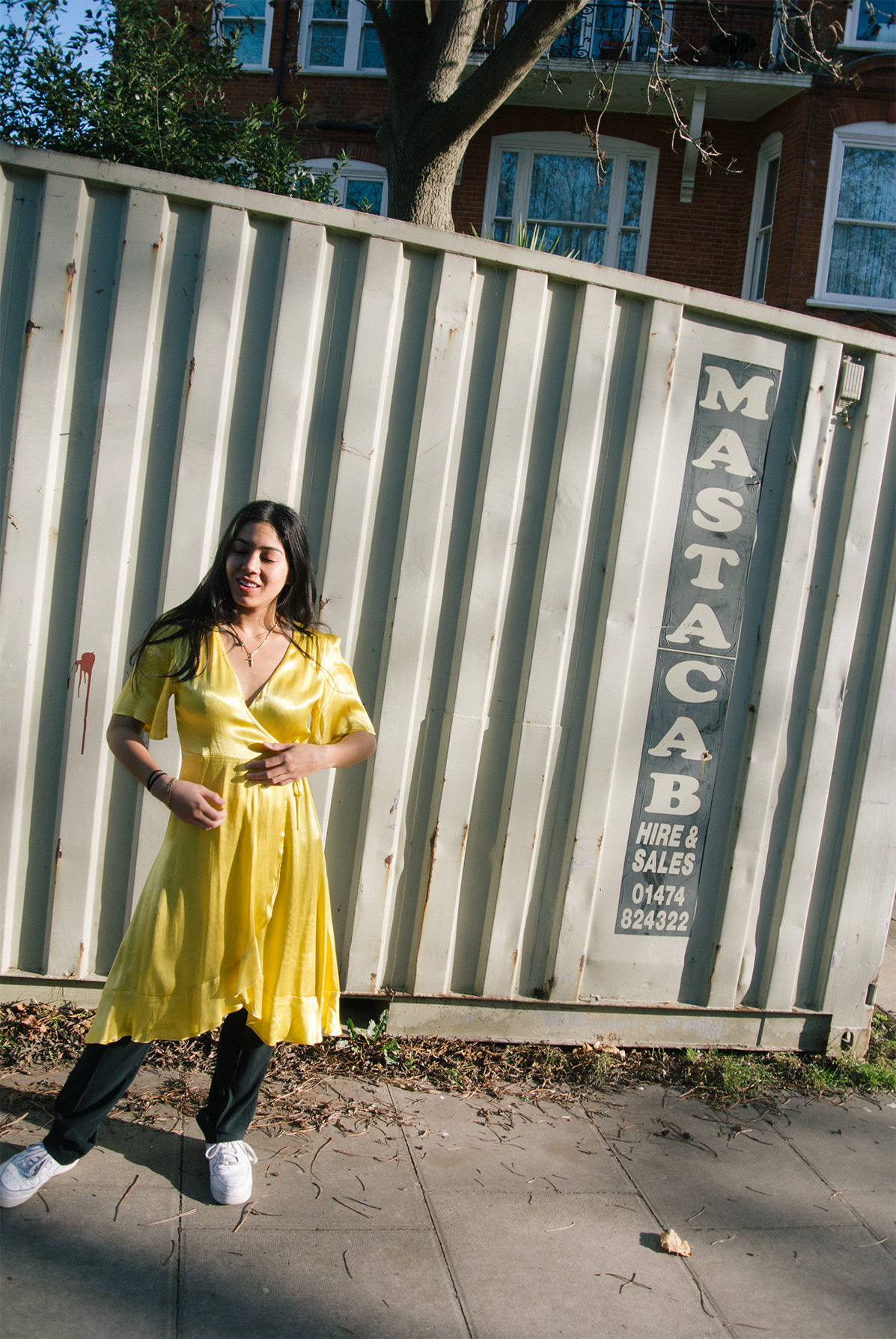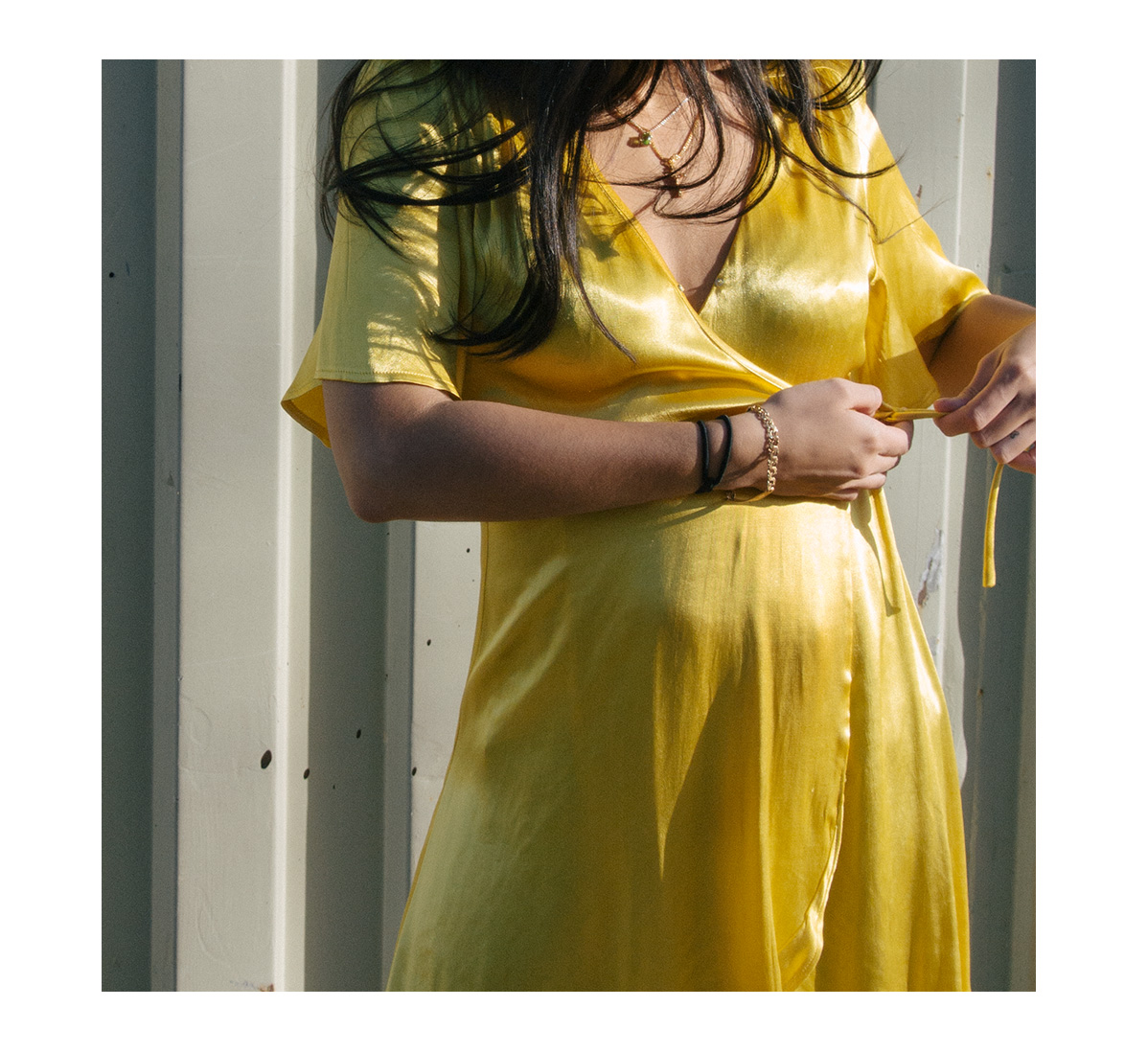 Dress | Mango (alternative option here)
Trousers | Zara
Shoes | Nike (surprise surprise!)