Bringing back that Lacoste look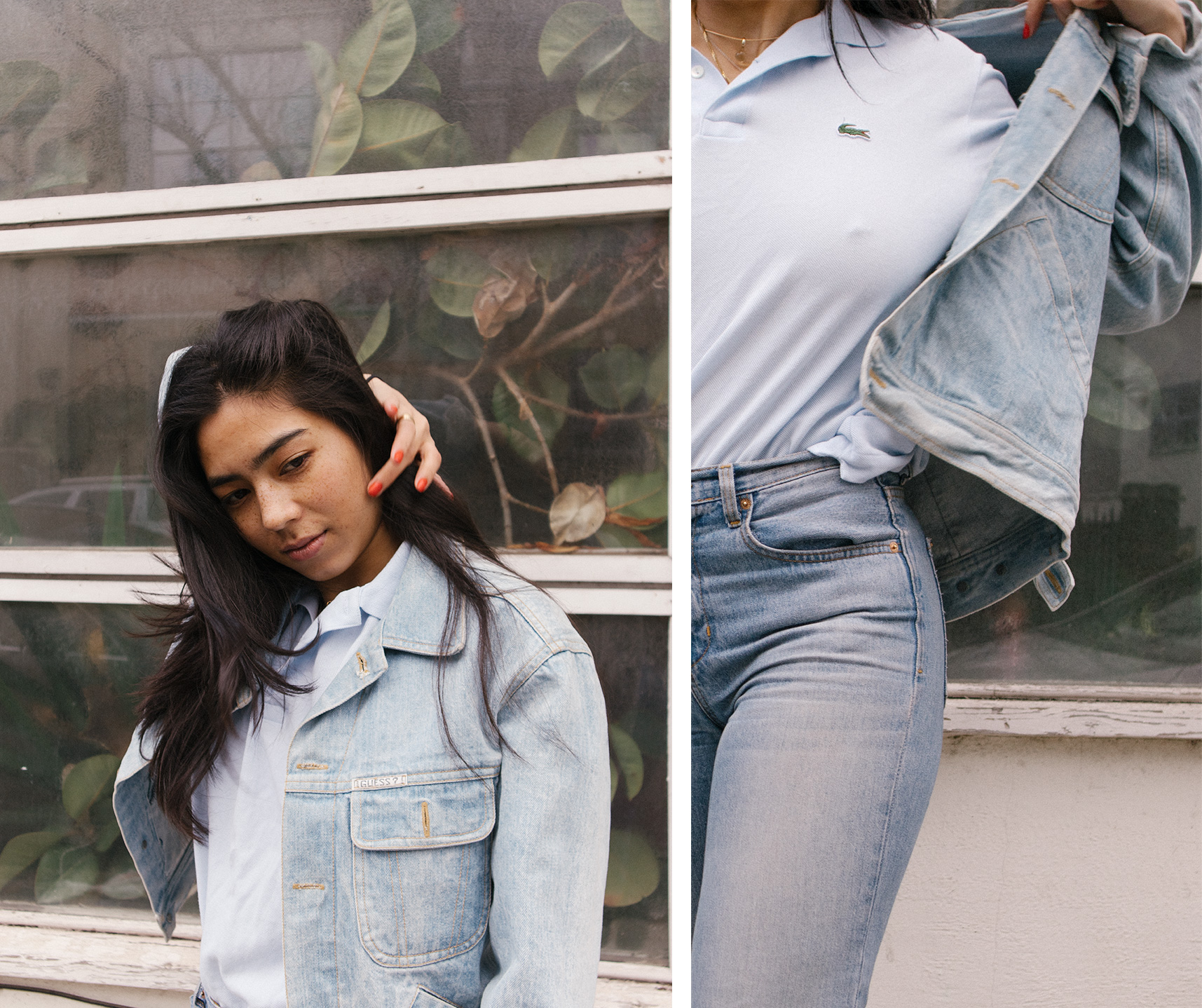 Oh my lord guys, I didn't wear any makeup for this look and I already have a young moon-face, not to mention I've got no tan and wearing a large Lacoste shirt…I present to you: me, cosplaying as a 12 year old boy. I would have normally thrown on a pair of hoops, but I lost one of them so I'm back on the market for a thicker, Sade pair. I'm thinking these ones.
Anyway, I love wearing this shirt, and just stomping around in some beat up jeans and an oversized polo that makes me feel like a girl on the move, getting shit done. I think that might be my favorite feeling, so anytime I'm wearing something like that is a time to celebrate.
Paired with my sister's old Guess jacket, I'm good to go.