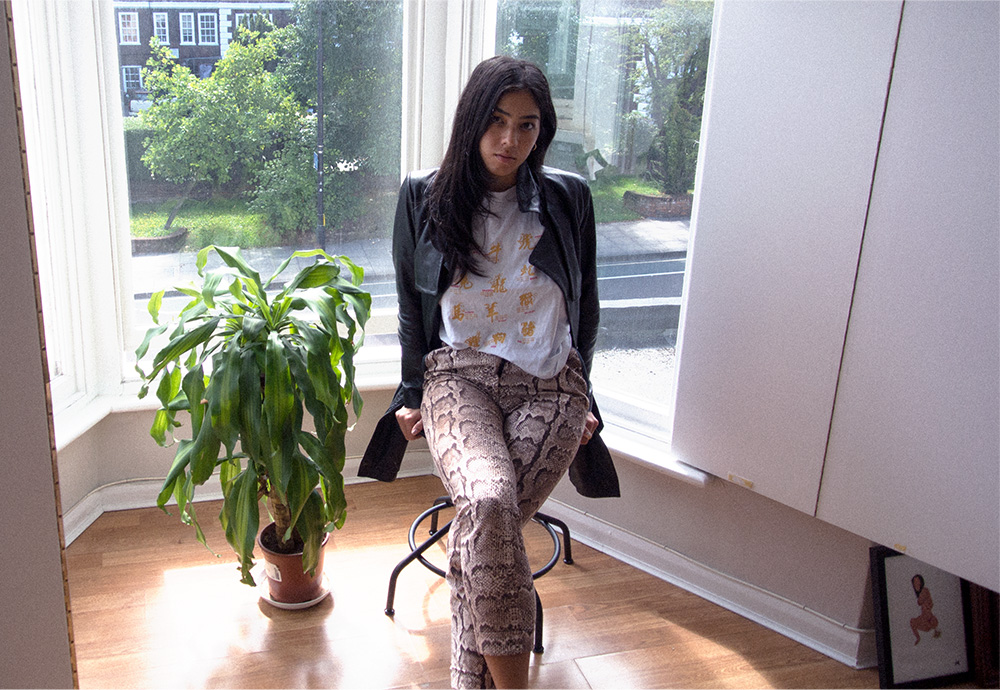 So versatile they're basically a neutral!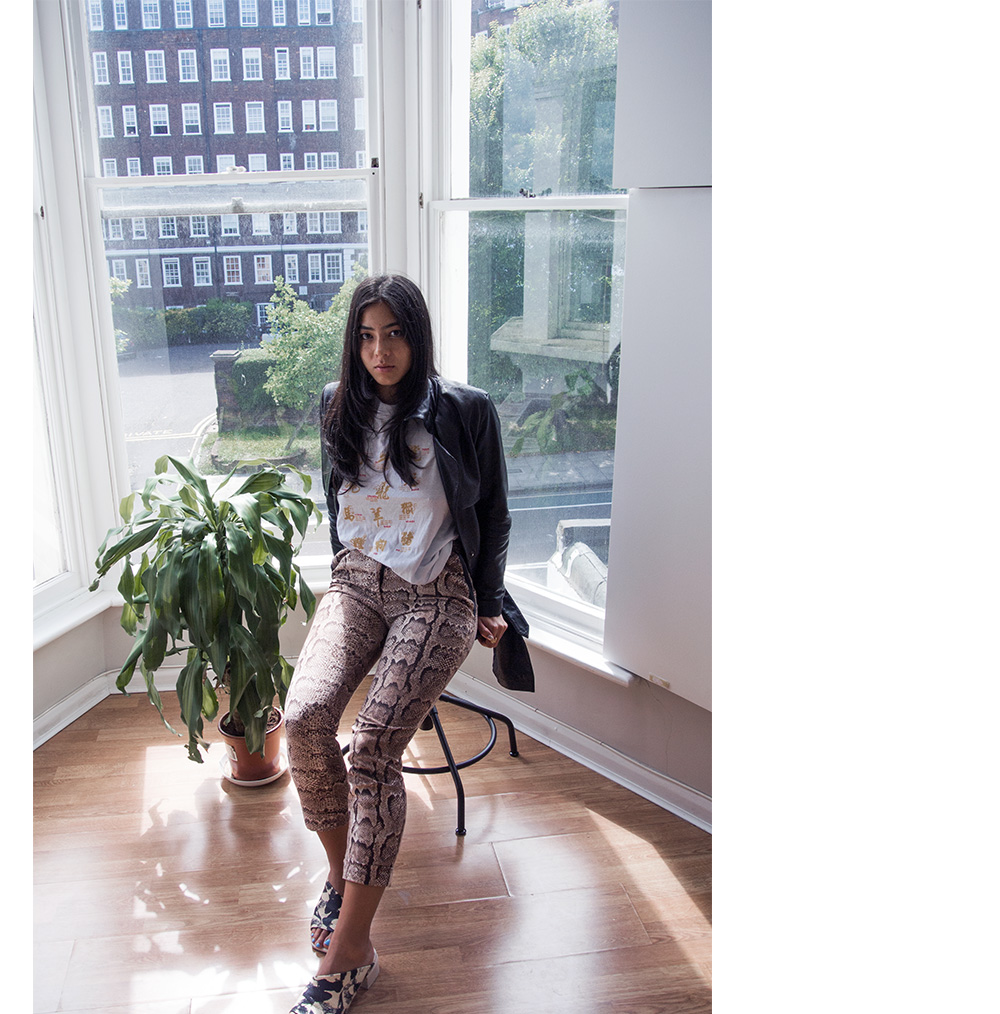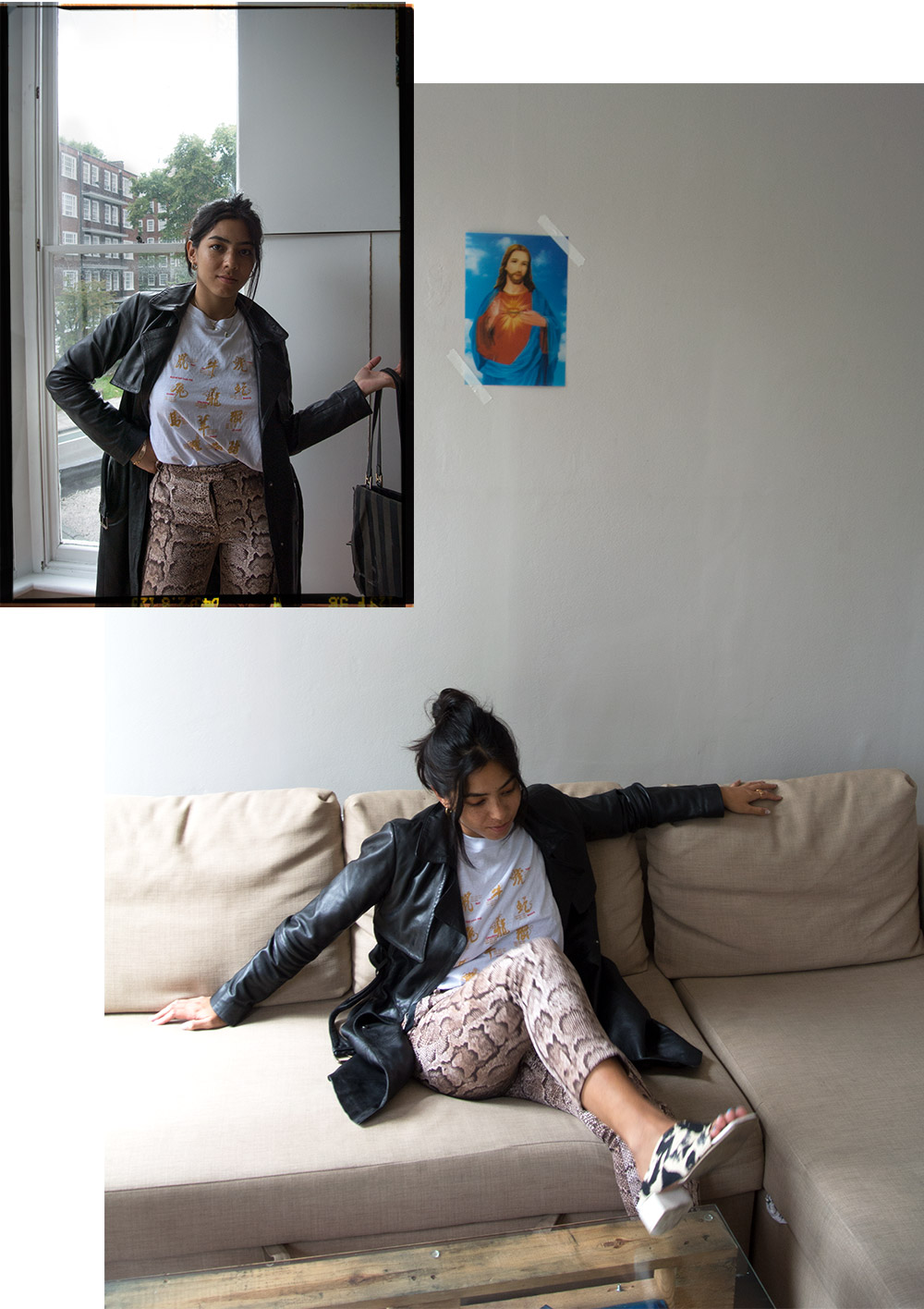 My mom bought me these snakeskin trousers from H&M when I was 17, so you can imagine how well they're holding up now. This is basically an ode to my favorite pants, so favorite I should've bought at least 2 backup pairs. It's so hard to find the perfect snakeskin trouser – most of the time they're either too yellow or the pattern is totally off. It's hard to say bye to these until I have another pair lined up. So! In order to pay tribute to my love, I thought I'd bring you three looks, all styled and shot in and around my new apartment.
The above is a standard outfit for me, so standard I rebought the same tourist tee in HK to replace my old tattered one (I've definitely learned from my mistakes). Let's think of this as my all-terrain snakeskin apparel – swap the sandals for some boots and boom!! Spring/Fall/Winter uniform.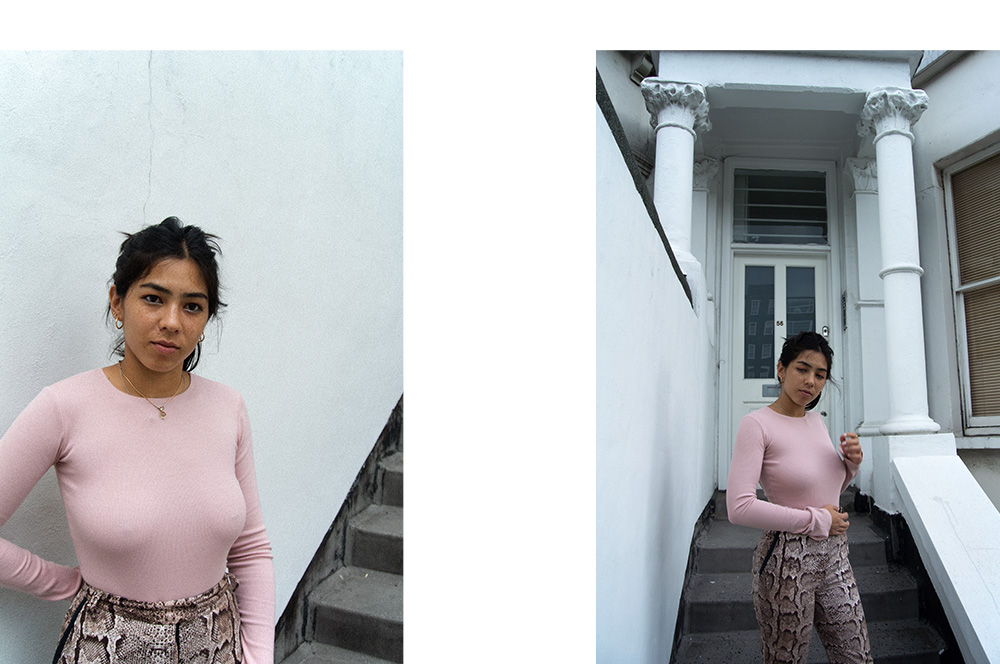 I'm wearing a The Line By K bodysuit, and honestly nothing makes me feel more flirty femme than this lil number. The flared sleeves, open-back and perfect pinky blush color – something comes over me when I wear it. I usually wear it with some Levi's, but there's quite a nice balance when it's paired with something a bit rougher.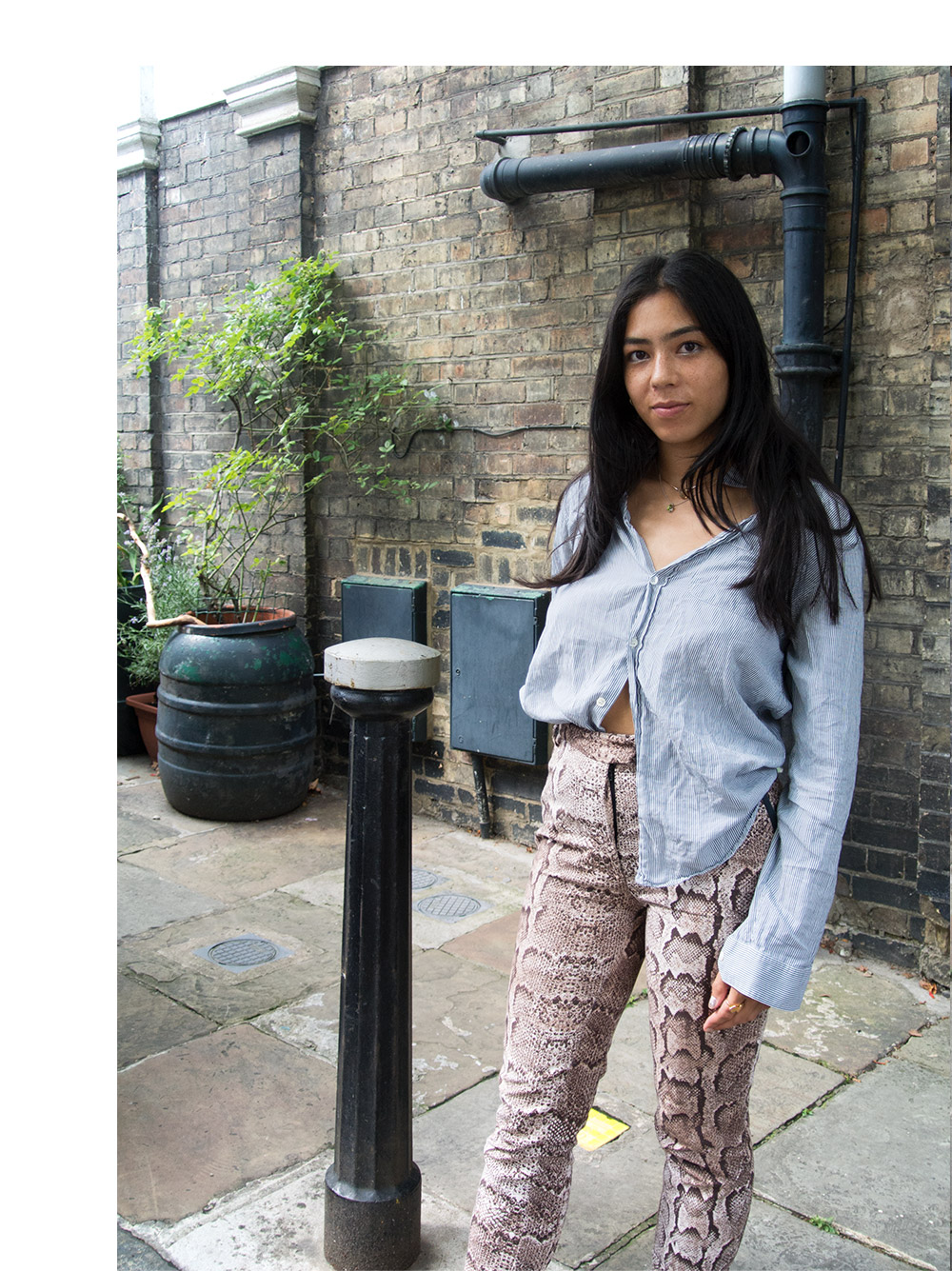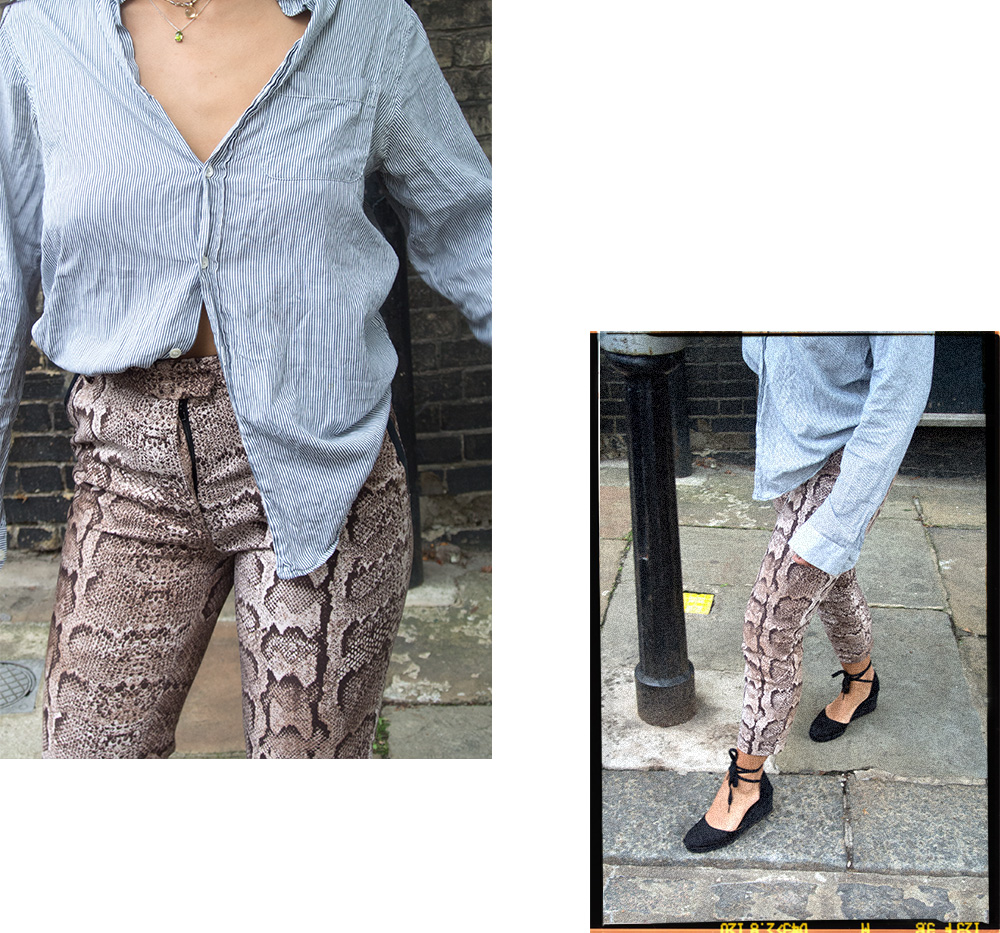 I'm back here with my A.P.C. top – one thing I've realised with these snakeskin trousers is that it's SO simple to pair with another pattern. I think the simple repetitive pattern mixed with the very neutral colors lends itself so easily with other classic patterns. I added in the Castañer espadrilles as a nice alternative to my AF1s, which really need a break here for a bit.