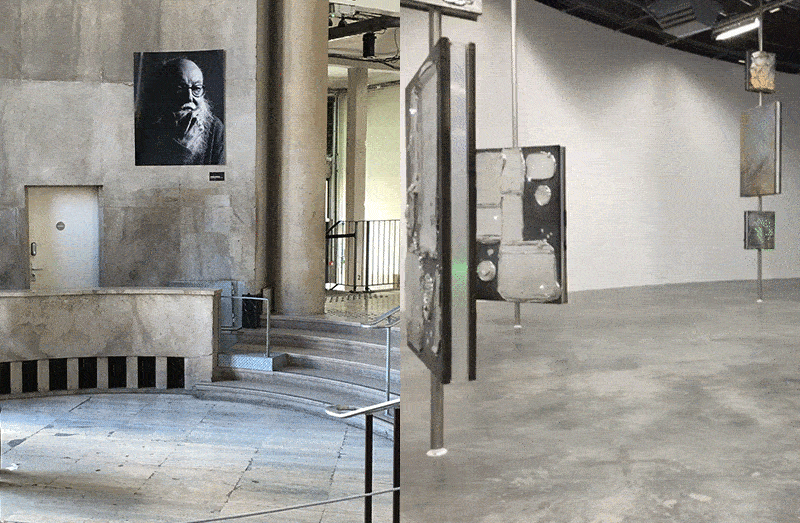 This is a fun one :~)
I didn't know about Palais de Tokyo, but it is my new favorite museum. The building is amazing, there's loads of people hanging around outside and walking around it felt like you were in a playground. It's right by the Eiffel Tower, like between that and Trocadero, and, if you're under 26 and an EU citizen, you get reduced fare!!!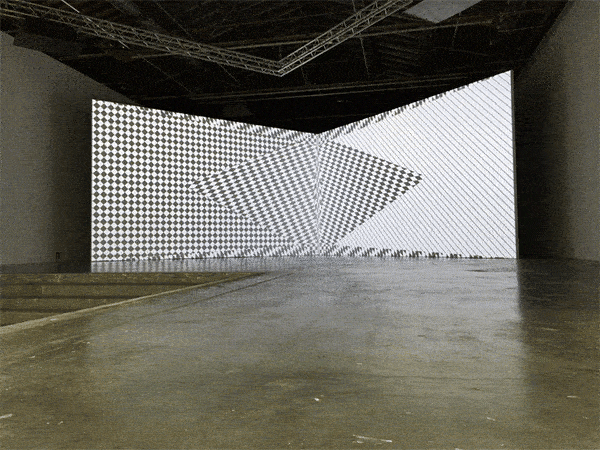 1. First floor had this massive screen. This is as close as you can get to it :/ More on this work
here
.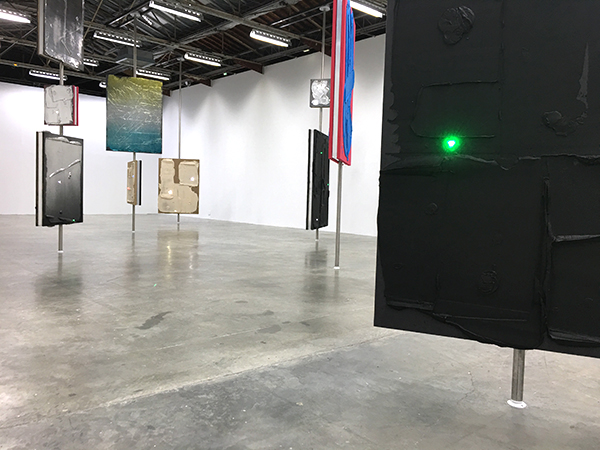 2. And there was a large room with those spin-y canvases. Very large room, very large mobile canvases, very fun.
We exited that room and went down the very impressive stairs; I wish I had taken a better photo of  that whole lobby/entrance area as it was so large, so concrete-y with nice frosted windows on one massive wall facing the outside area, which was complete w/a cafe and skater boys. But down the stairs we went where there's a nice lookout to another enormous, unused concrete dungeon (with more frosted glass!!!!) and a great view of the main area museum, which, of course, I don't think I got a decent full-view photo of. But I still got something.
Then just behind me was the rooms for Simon Evans' Not Not Knocking on Heaven's Door, which was my favorite exhibition of the bunch. Very interesting, though, that they chose to have white carpets down?? Definitely super plush and luxurious, but not once trampled upon by thousands of rained on shoes. Anyway, one of the funniest ones was this piece called How to Survive in America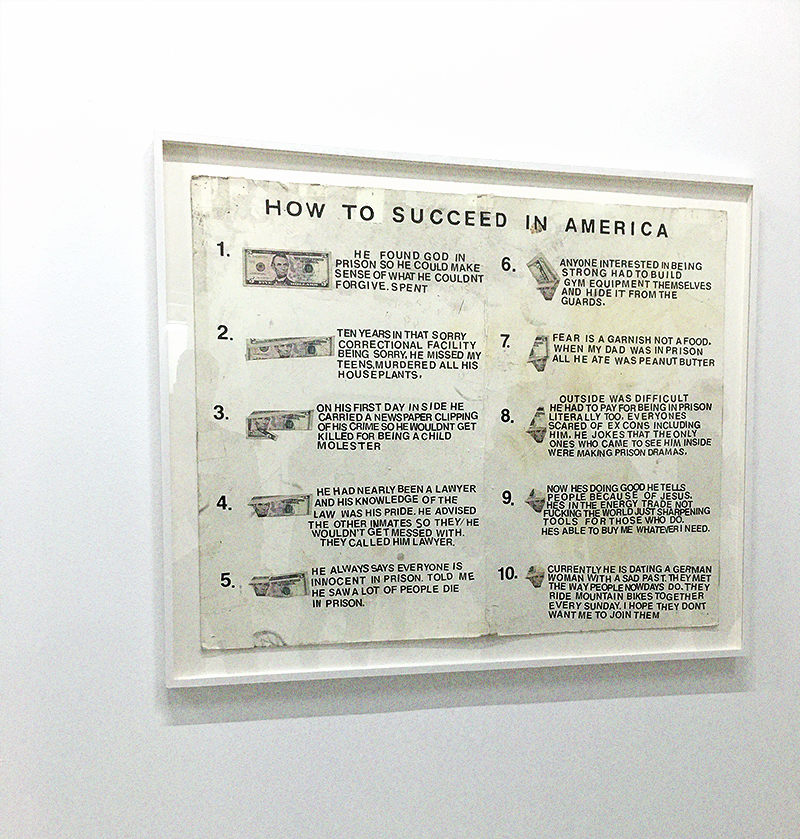 All of it was very existential-crisis-like, aka me for the past 8 years, and you could see it in the way he composed the pieces. Just like loads of sellotape and scratchy writing and rips of loads of things. There was one piece made out of probably 0.5cm wide strips of paper which he weaved into a carpet-like thing that was a good 3x2ft (or something, I'm bad at these measurements). Ugh, but if he ever has this showing near you, I highly recommend. It's always very inspiring for me to see art I really like which isn't a nice painting or something that requires drawing skills, as I have a hard time even drawing a banana. It's a great reminder actually :~)
The rest are just pretty photos, I liked the multi-colored room thing, it was the entrance to a really fun video art installation, but otherwise I just liked how the museum looked.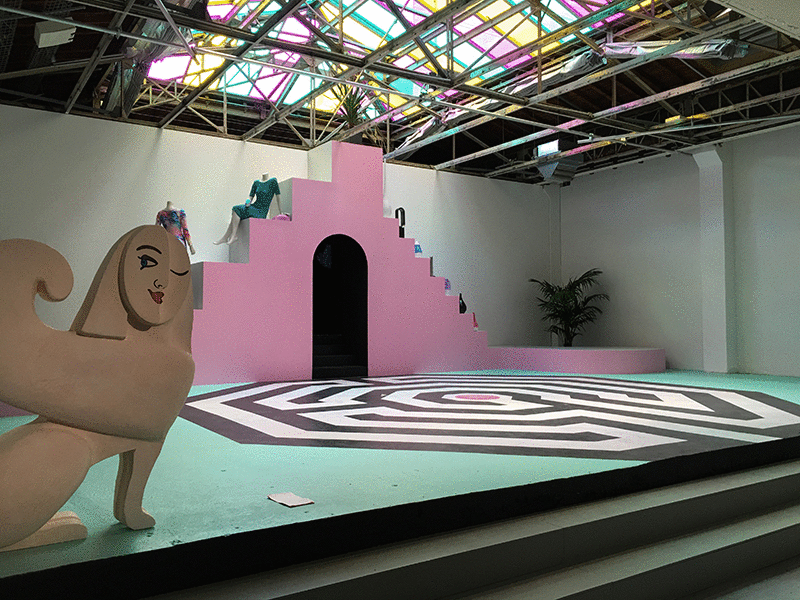 Then afterwards, we just went back to the lobby and laid down on this platform of Persian rugs and leather poufs tehe. On our last day, we had so much time to kill that we walked all the way back here and just hung out in the lobby for literally 3 hours. I even prepared by bringing snacks. We had a picnic of french versions of PopTarts, my favorite indulgent treat.